A nice and compact electric start turbo jet.
The Marbore II is a turbo jet engine used on the Fouga CM.170 aircraft, two engines are used as they aren't particularly powerful units.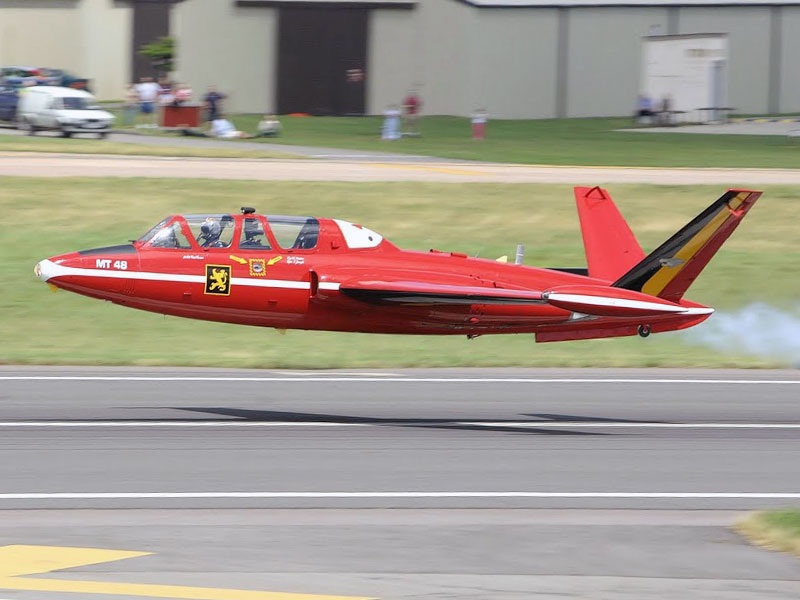 After a trip of about two or so hours and I have ended up with two interesting engines at home, strapped down and clearly not going to fall off.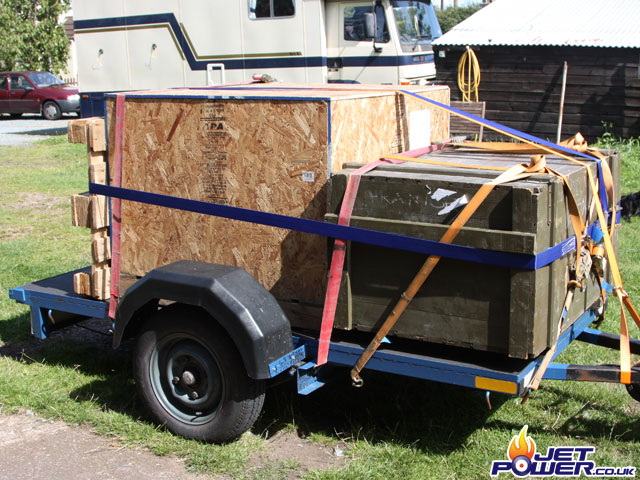 One rear end of a Marbore II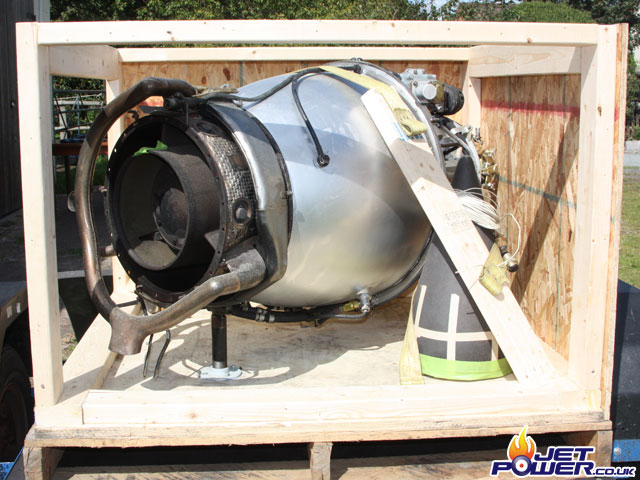 Side view of the Marbore II, with grease paper protecting the intake from FOD.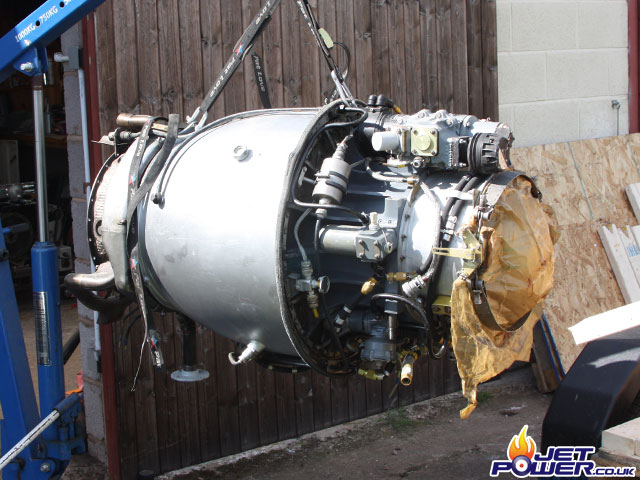 Front end of the Marbore.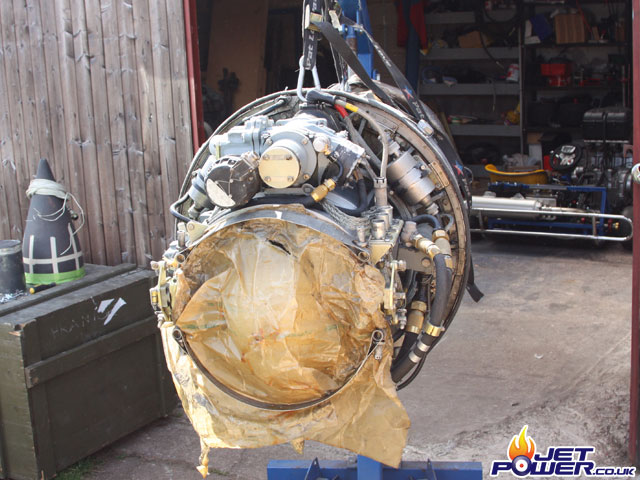 Side view.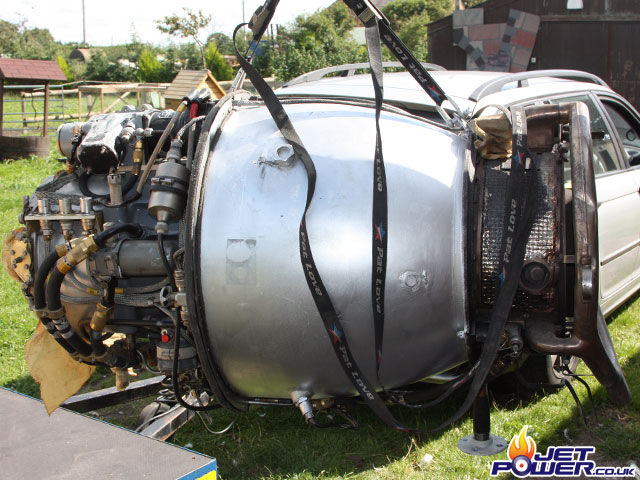 In the foreground you can see the exhaust spike of the engine, interestingly this screws on to the rear bearing housing of the engine, such a fine thread over a large area.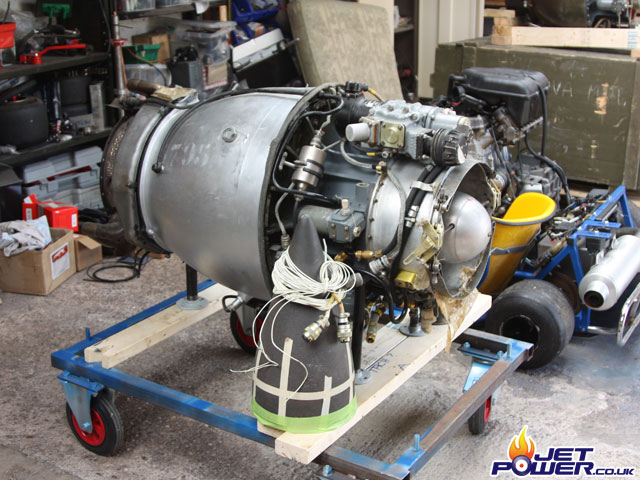 A nice feature of the engine is the electric start, electric makes starting such a simple procedure.