16th August 2008
Shakespeare County Jet Meet.
And the line up is complete.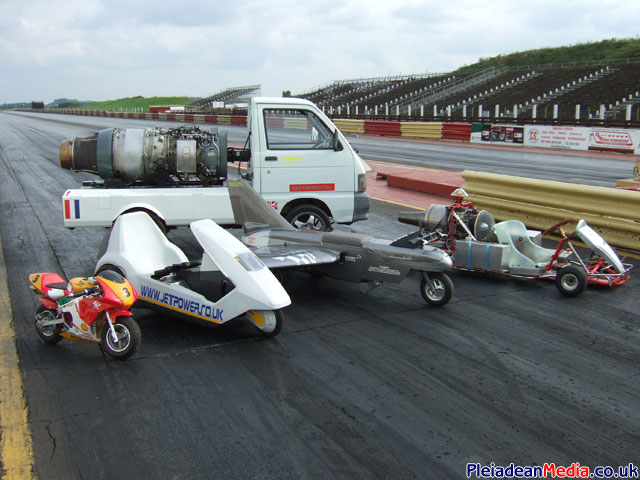 And again.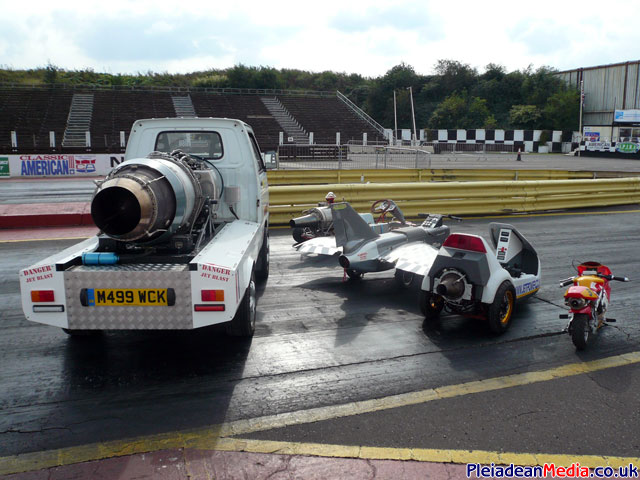 And again.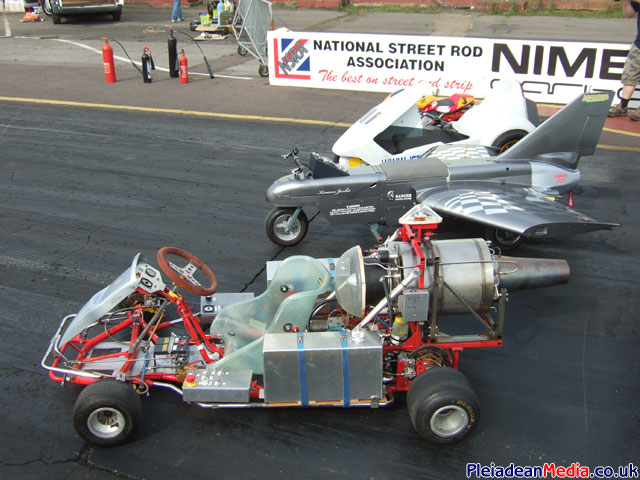 Pickup, Sinclair C5 and the Mini Moto Jet Bike.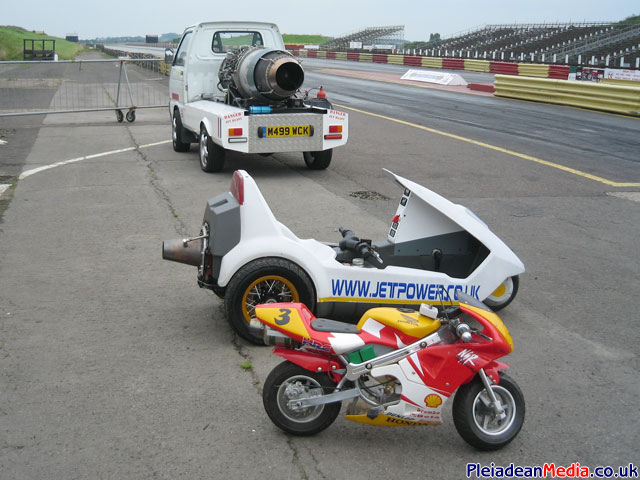 Me and Roger Marmion.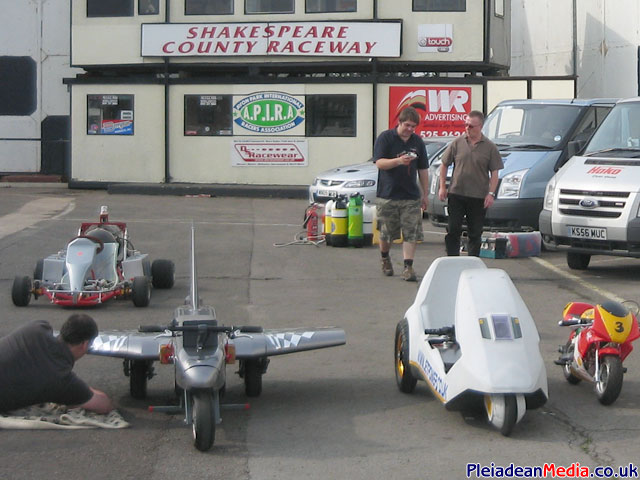 Lee (Kerosene Junkie) Dennick.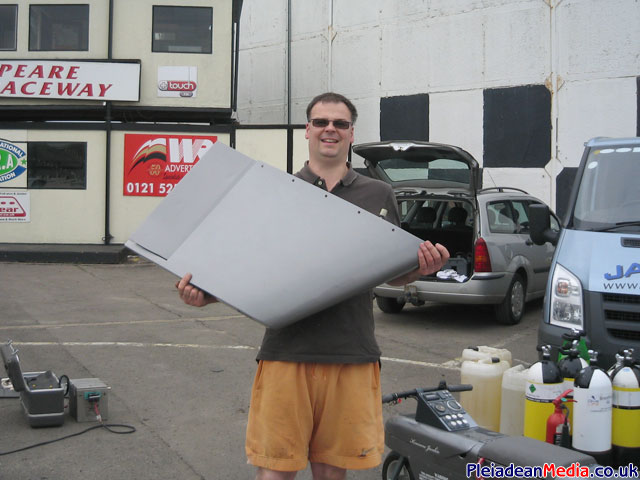 Roger's little Saurer GT.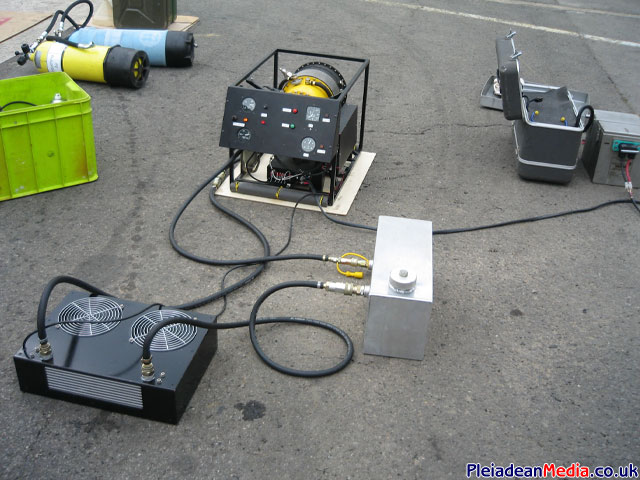 Ian and his GTP30.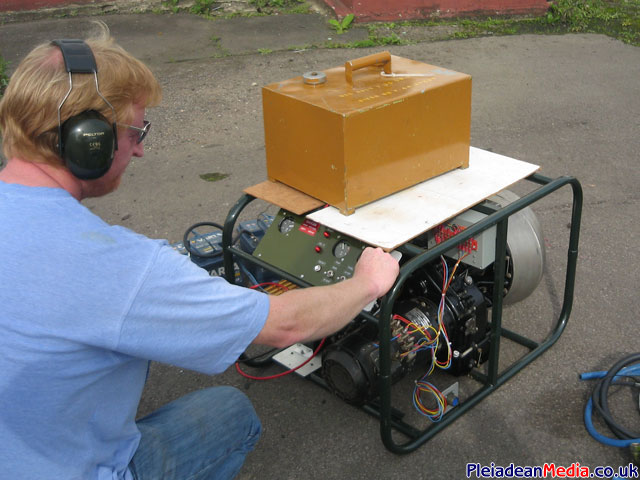 Paul playing a short but complex tune on the funnel.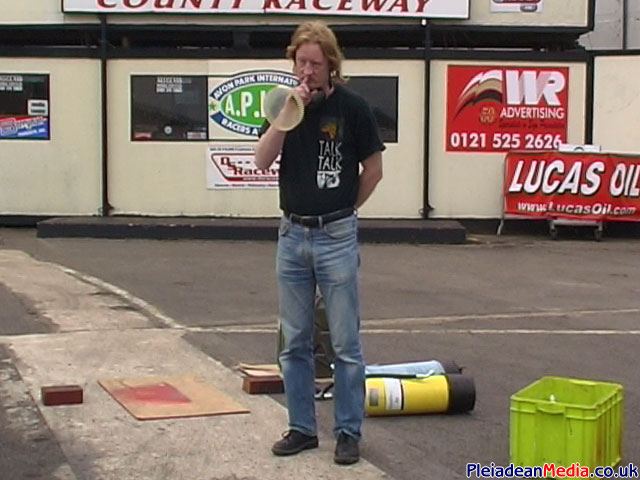 Lee ready for a run in the C5.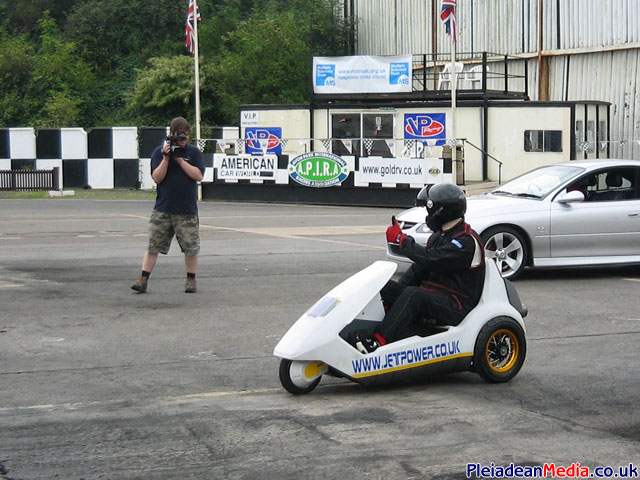 Camera car at the ready.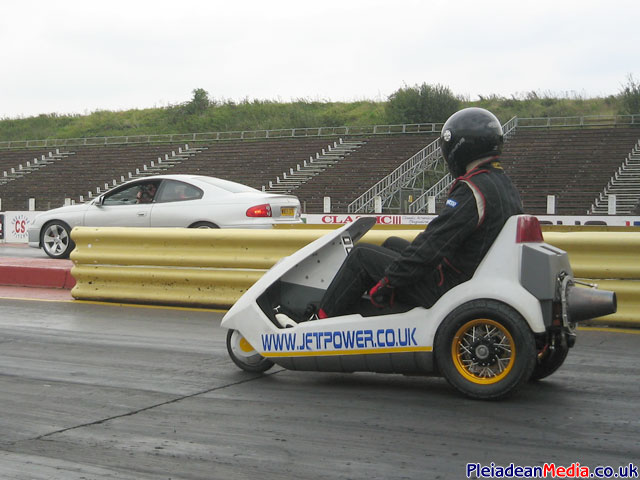 Testing the EGT on startup of the Viper.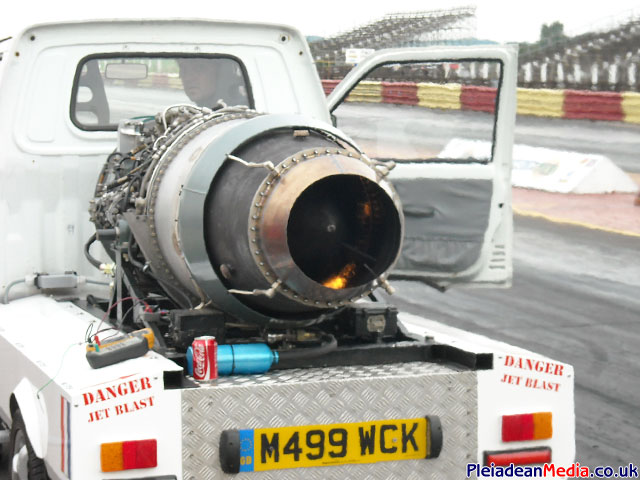 Ian up for a run on his NPT301 powered Kart.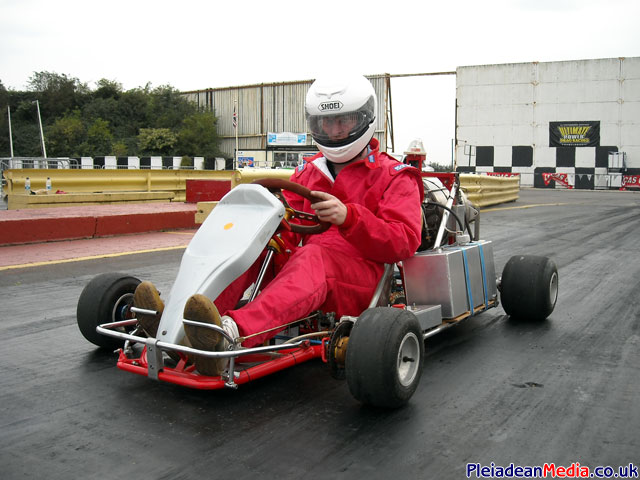 Looking down the racetrack.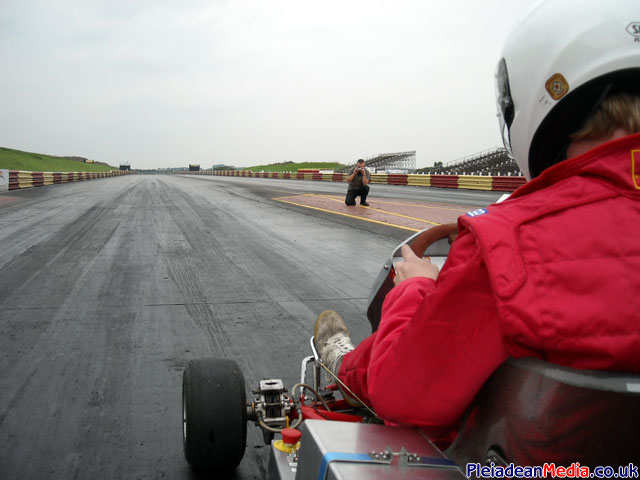 Phil watching the start of a huge track dryer.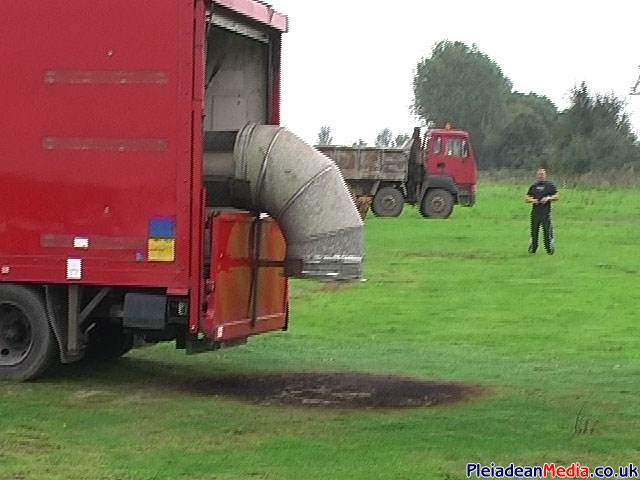 Ian on his NPT 301 Kart.
Roger on the NPT 301 Kart.
Paul on the NPT 301 Kart.
Rogers Saurer GT in action.
Ian & Paul running a GTP30.
It's never dark in their house.

Testing the track dryers Viper 535 engine with the first part of it's new guide nozzle.

4th September 2008
Grants Viper C201

06th July 2008
Phil's Viper C201.
We had no idea as to what positions the throttle and HP cock levers should be. Although we have to say thanks to Grant in Australia for some helpful tips.
This run we actually worked it all out, including the electronic HP cock, unfortunately, It was just after this run that the starter motor drive shaft sheared, no more runs today.
27th May 2008
Photo Shoot of sorts.

My brother Layton took these promo pictures for me.
https://www.laytonbennett.co.uk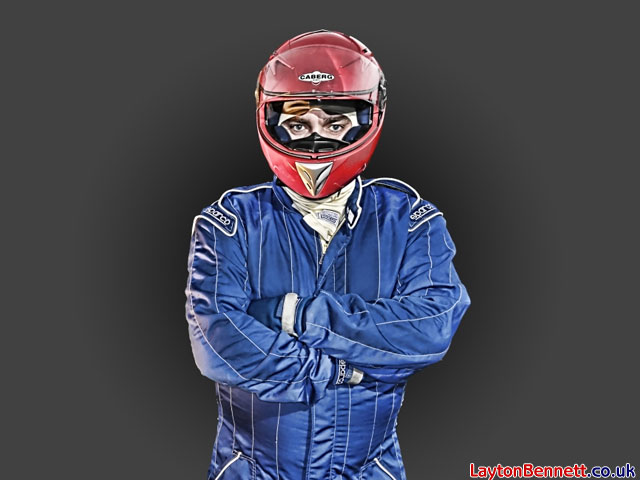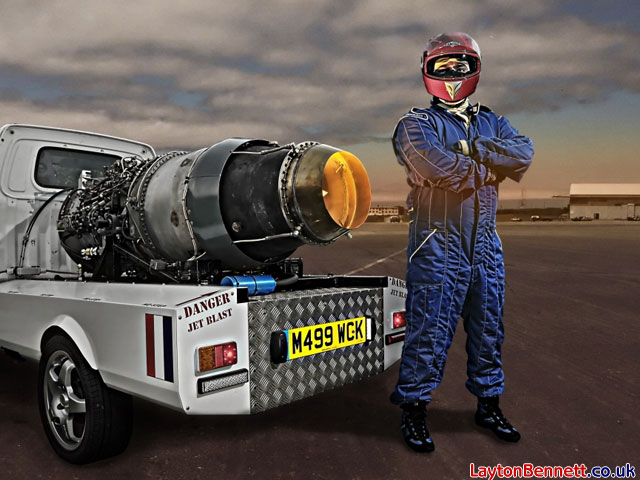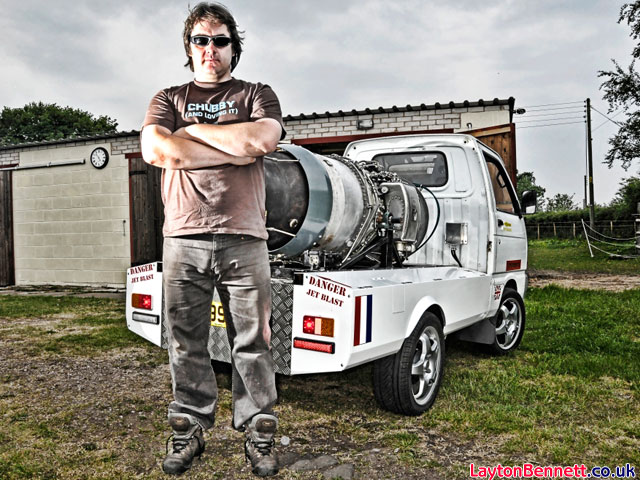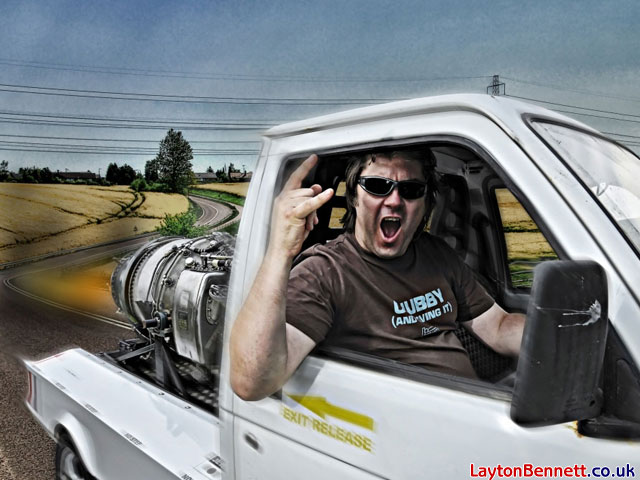 14th May 2008
Shakespeare County Jet Meet.

We were lucky with the day that we choose, the sun was shining and although it was windy first thing in the morning, it settled down to a nice cool breeze. This pic was taken by phil (support team) en-route.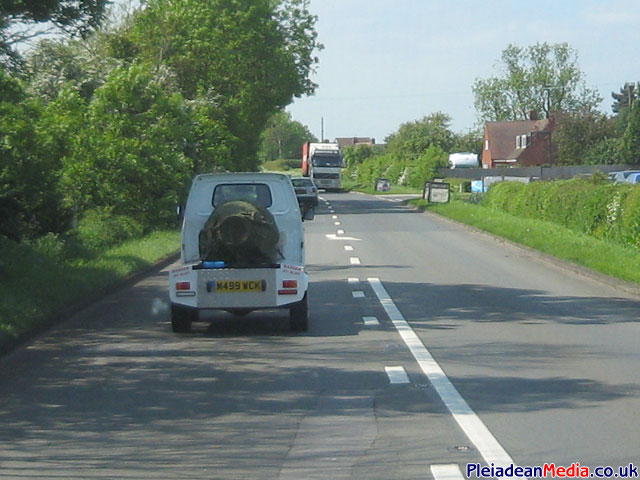 A nice view of the track from the pits. The maintenance track to the right was also pretty handy.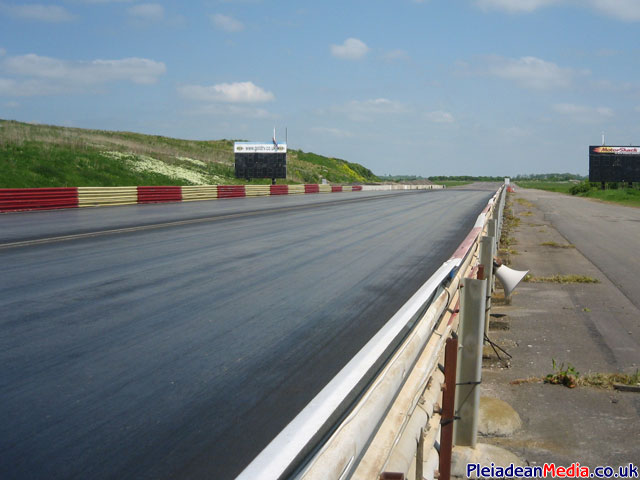 I gave Roland a run up the track and I think he was impressed, although my video camera did go missing afterwards. These sorts of days are always a toss up between actually using the vehicles and getting some good video and pictures of them.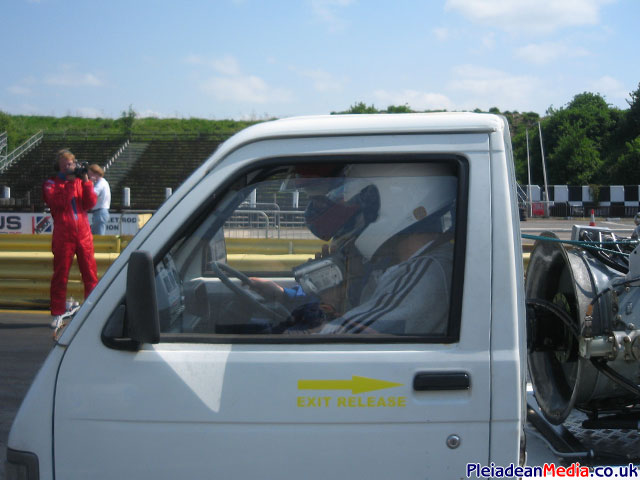 A picture of me trying to set up a remote camera on Ian's Jet Kart, whilst Paul goes through some pre running checks. Of course we are both being supervised by Graham to the right.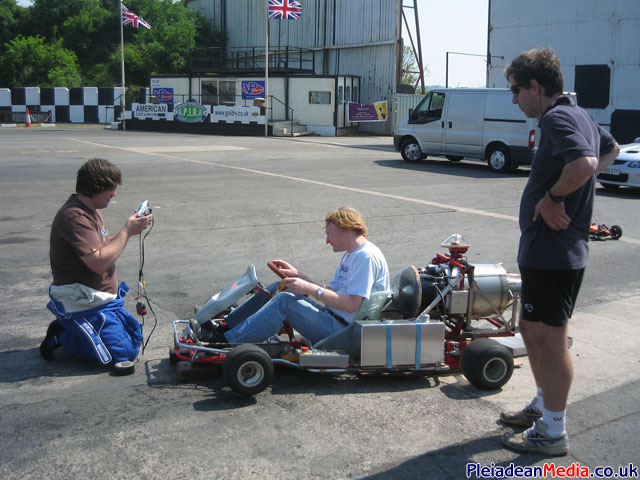 Kart's fueled up and ready to go, Ian in the hot seat.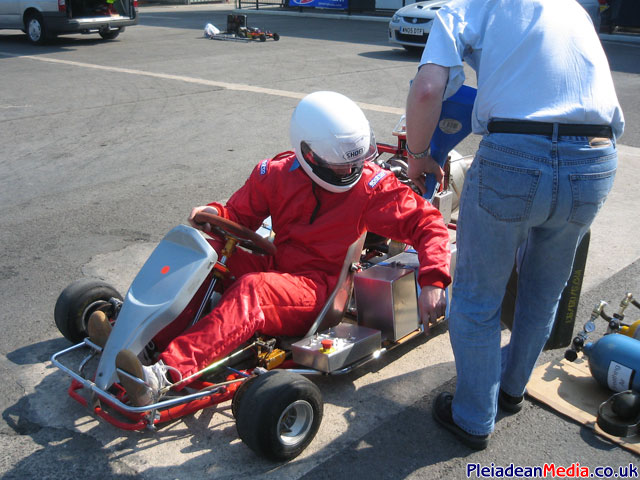 Phil supporting the fathers for justice organisation, note the broken window, I bet the radio's gone missing!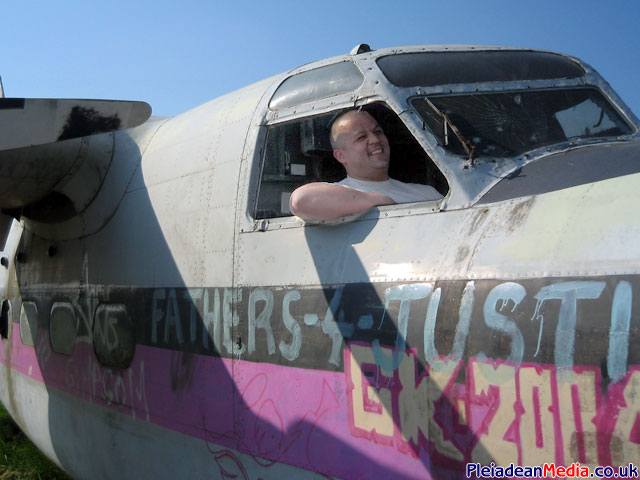 A quick photo shoot at the end of the day, with Ian, myself and the Jets.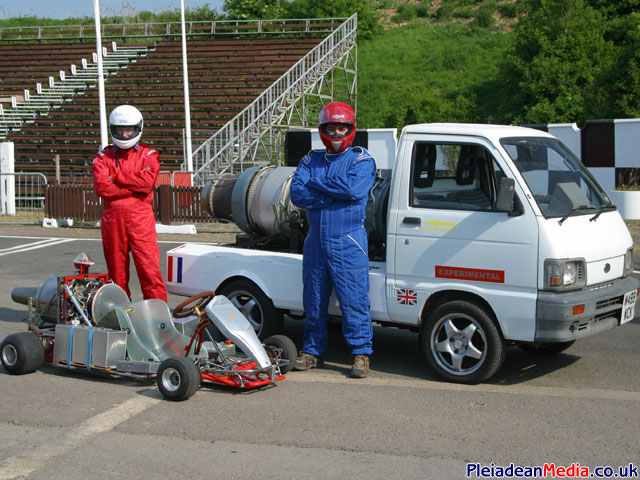 Cant beat a rear view!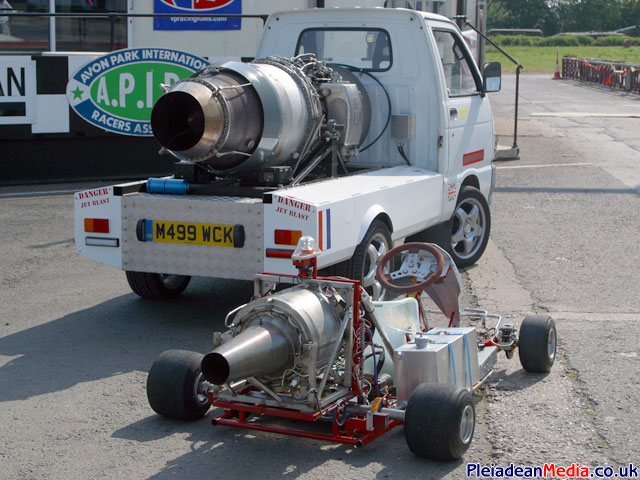 Ian Bennett's NPT 301 Powered Go Kart Startup sequence. It takes about 50 seconds to start this beast.
Ist run of the day to get in to the spirit of things.
Full Power Run!
25th March 2008
Phil purchased the C5 and burnt it out 🙁
Unfortunately after a flame out, Phil tried to restart the JFS100 without using the starter and relying on the turbines momentum alone, this resulted in high turbine temperatures and a burned out turbine wheel.
Removal and replacement of the C5's JFS100 turbine wheel.
Remove compressor nut.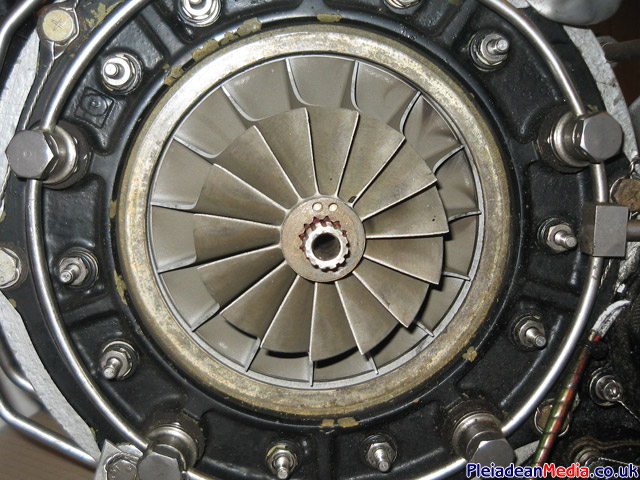 Remove Compressor.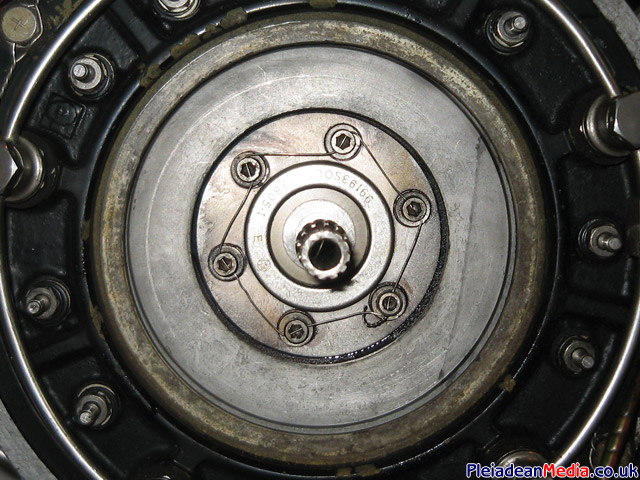 Accessories/ Gearbox bevel drive train.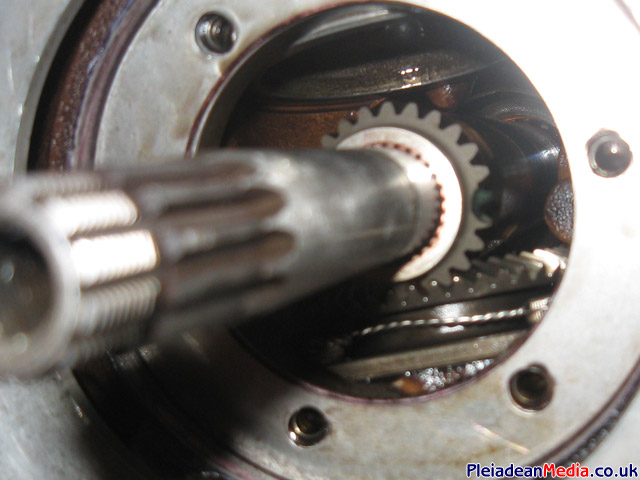 Shaft removed.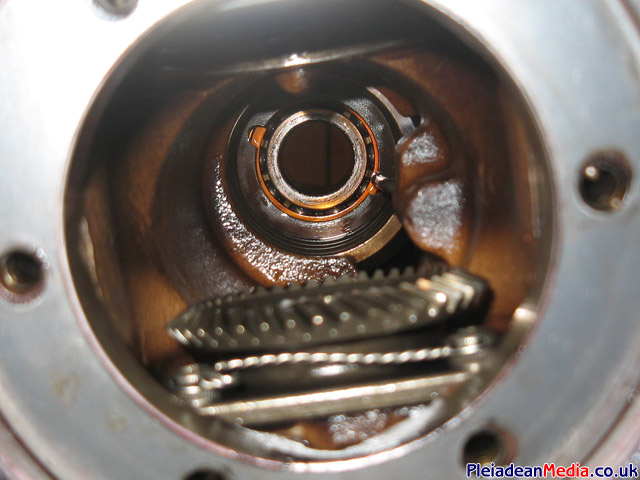 NGV exposed.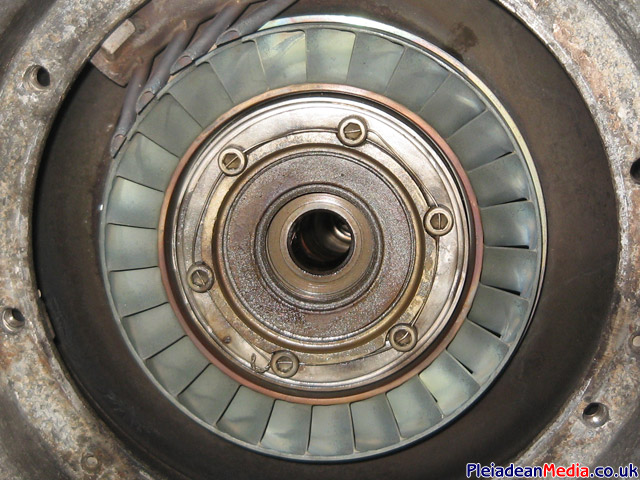 New and Old.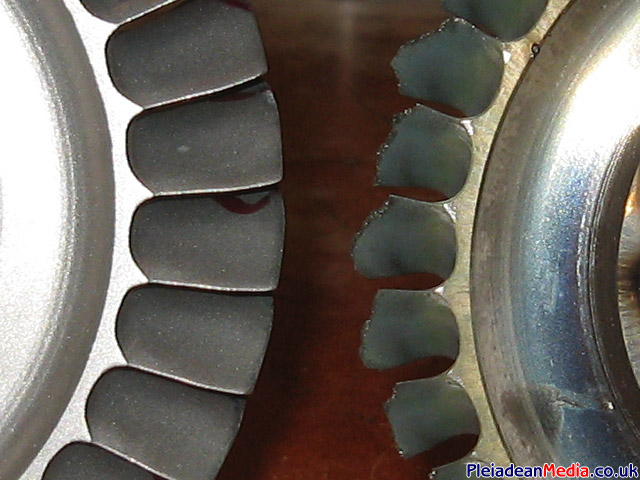 New turbine wheel fitted.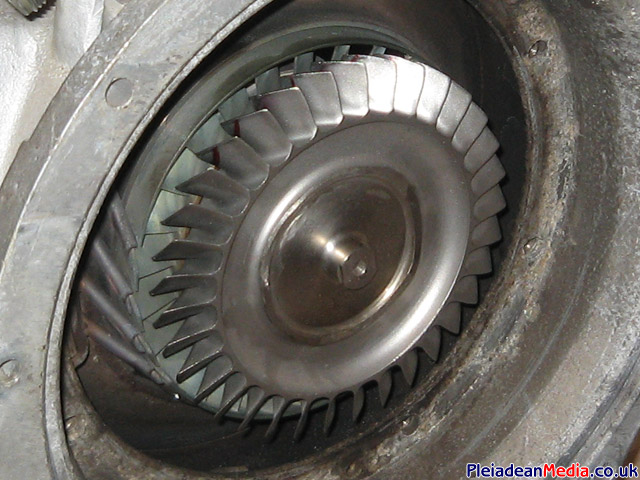 Jobs a goodun.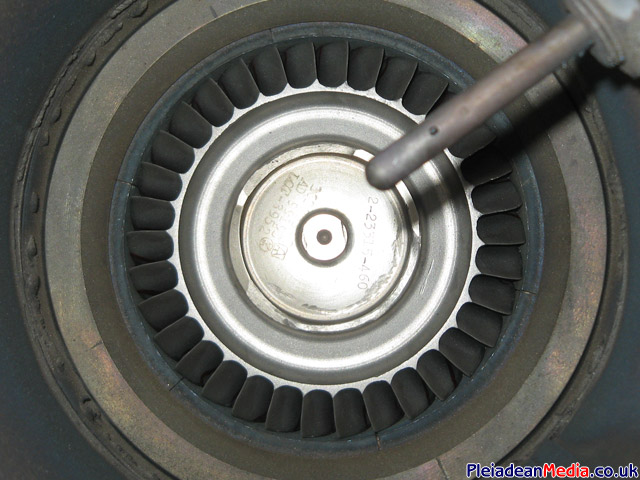 1st run up after rebuild, EGT never exceeded 650 deg C.
A bit smoky, seals yet to bed in (we hope).
Phil legs it and poops himself at the same time. Also a very smoky start form the oil left in the combuster from the previous run/ shut down.
Seals starting to bed in, looking good, all happy.
19th February 2008
A test run of Avon Parks Viper 535.
Right hand side of the Viper 535.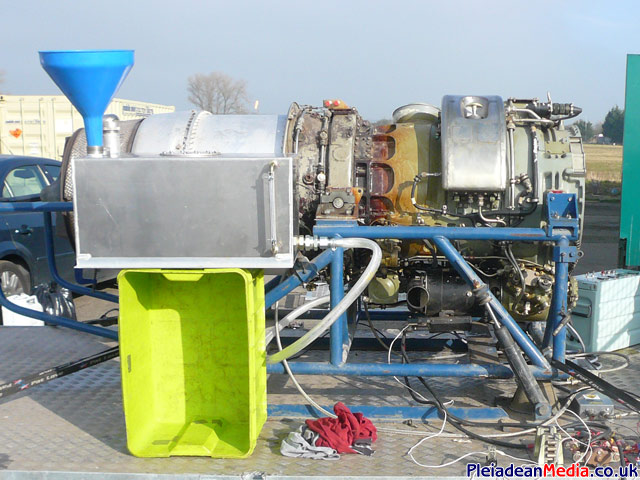 Ian, running the Viper 535 with the optional JCB attachment on the front, there's not many of this type available.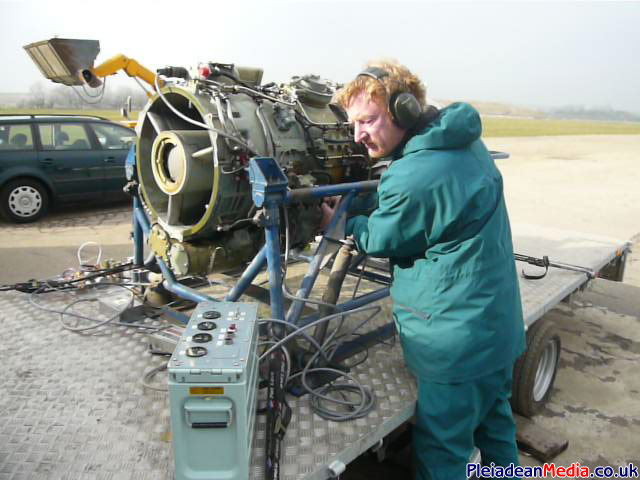 First start of a re-commissioned Rolls Royce Viper 535 from a BAC Strikemaster.
2nd Test Run.
I must remember to clean the lens next time.
Ian Bennett Cam.