I had a chat with Freddie and we both decided that it would be a good idea to make a Hovercraft. He wasn't really sure how a hovercraft worked so the best way for him to learn was to make one.
We started out with a 8×4 sheet of 1/2 birch plywood.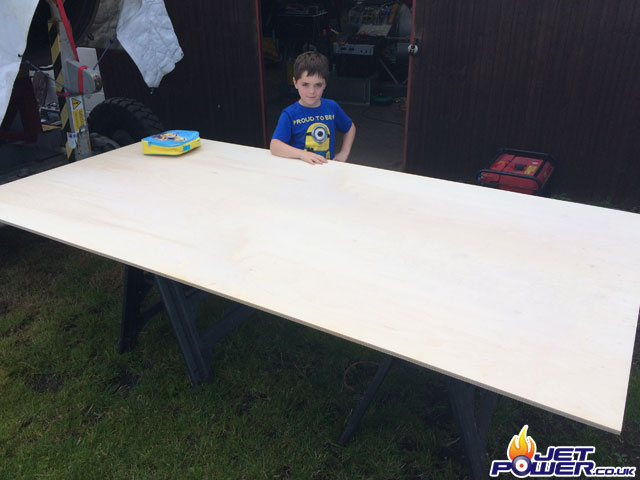 Freddie sanding the edges of the plywood carefully making sure he doesn't get any splinters.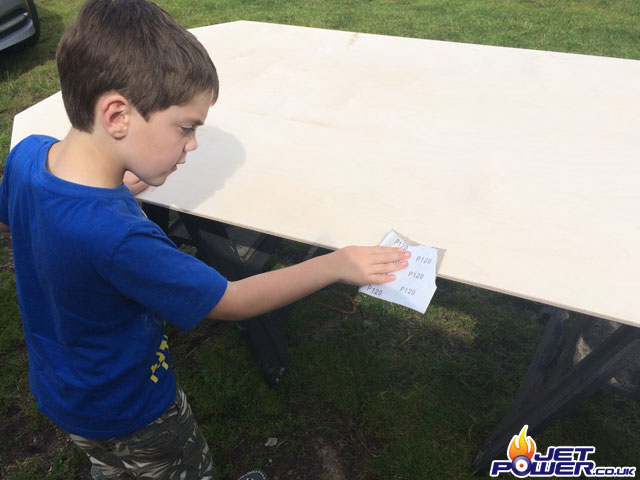 The piece of wood at the top will be at the bottom of the hovercraft.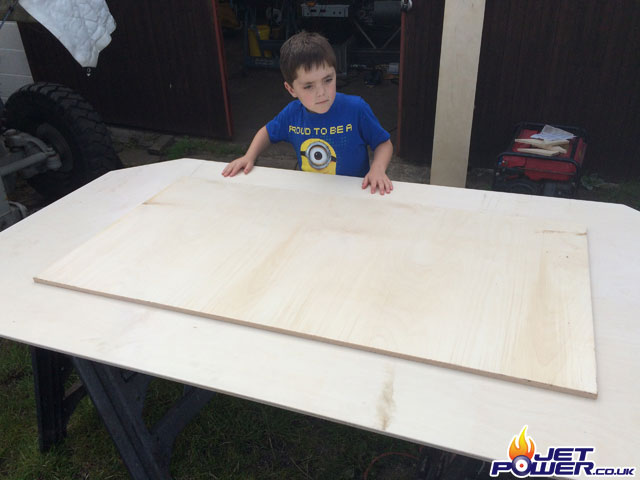 Cutting some 2×2 in to 8″ lengths.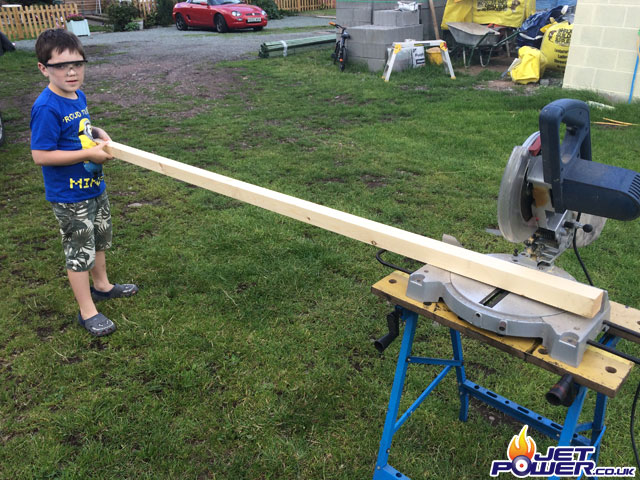 Fred's now drilling some holes so that the 2×2 pieces of wood can be screwed and glued together.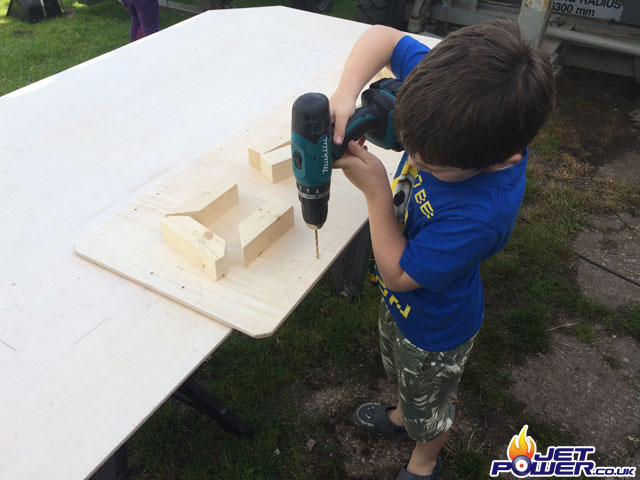 The 2×2 pieces now attached to the hovercrafts base plate.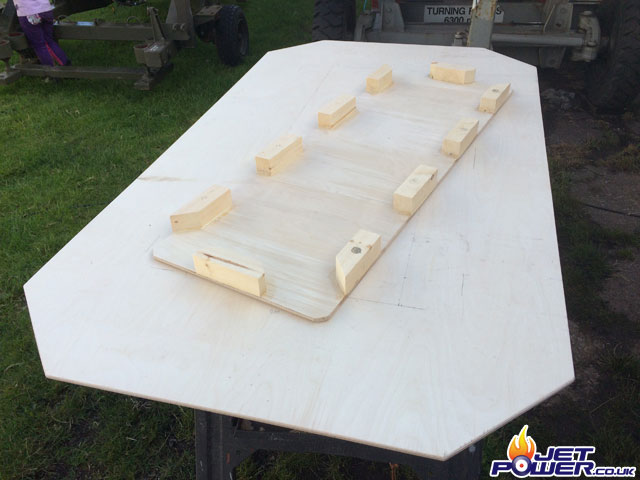 You are now looking at the base of the bottom of the hovercraft.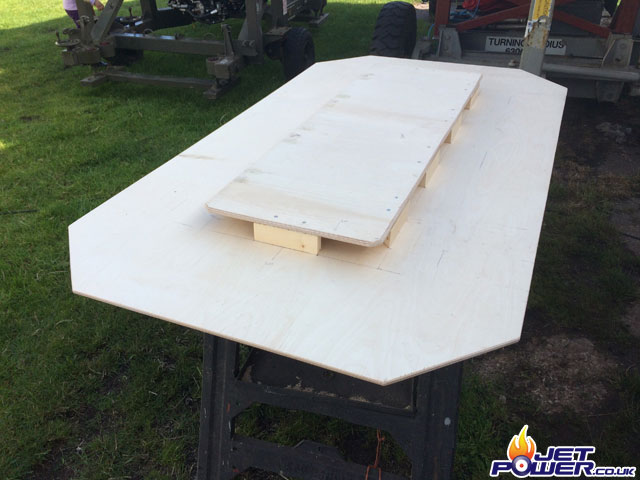 Once the base has ben screwed and glued it wouldn't be accessible, so it has a coat of varnish on first.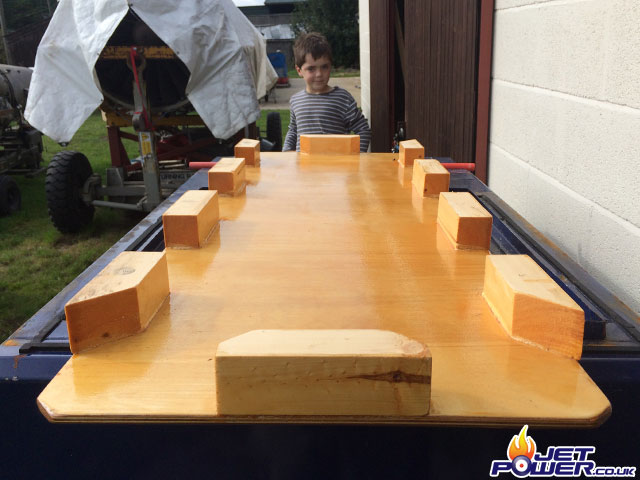 Now to start work on the lift engine, we decided to use an old backpack leaf blower.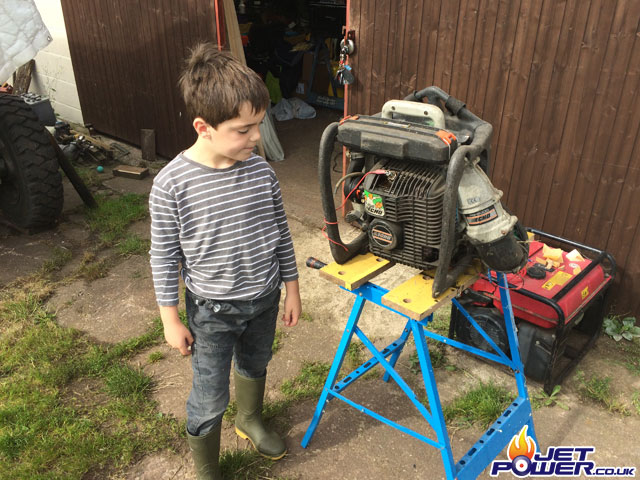 Freddie can be seen removing the tube part off the blower.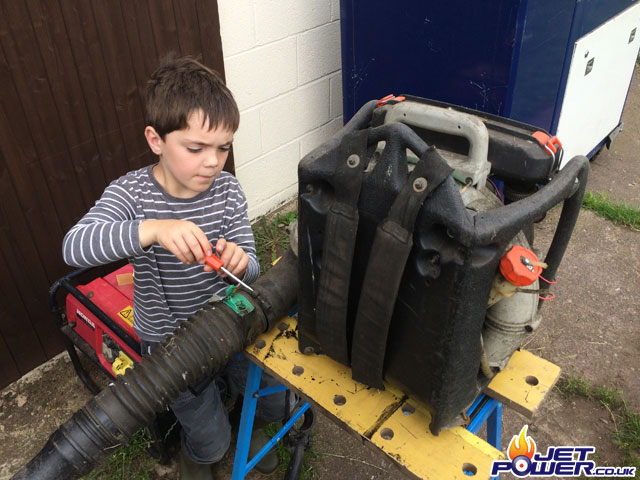 Now to remove the band clamps, these might come in useful.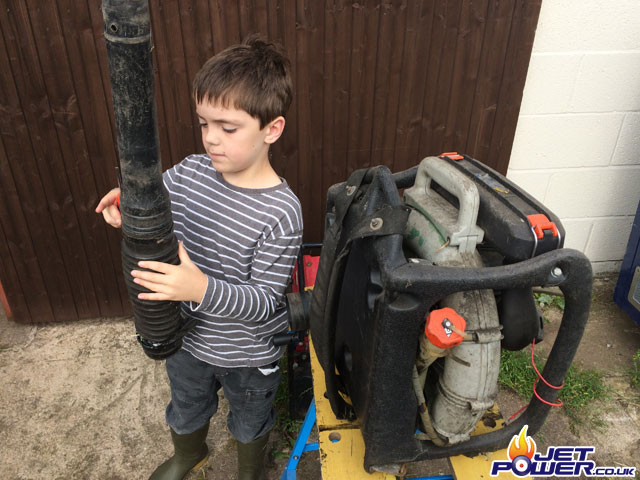 Undoing the bolts that hold the backpack to the engine itself.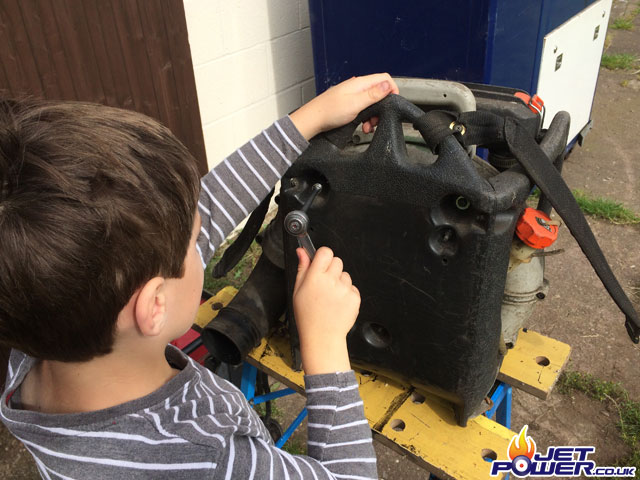 The throttle cable had seized in to its shroud, may as well get the cutters on it.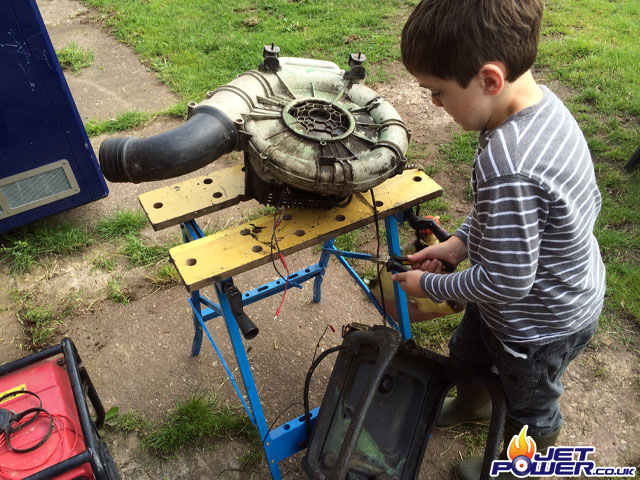 Hey presto, looks alike an engine that could be used in a hovercraft.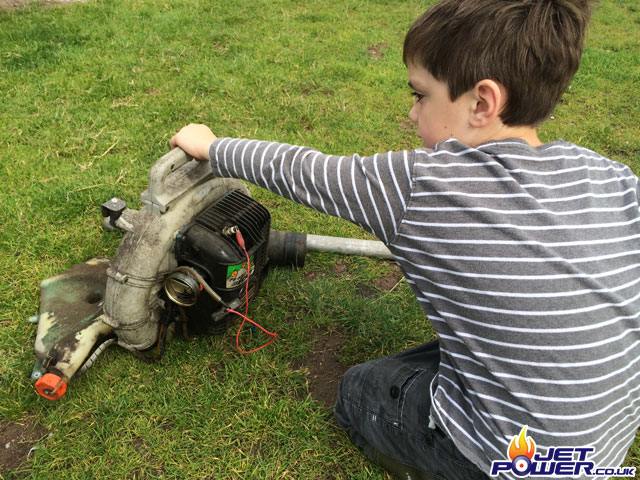 A frame was welded up to hold the engine, then we had to work out how it would be mounted, Fred's getting on to the spirit of things with some brm brm noises.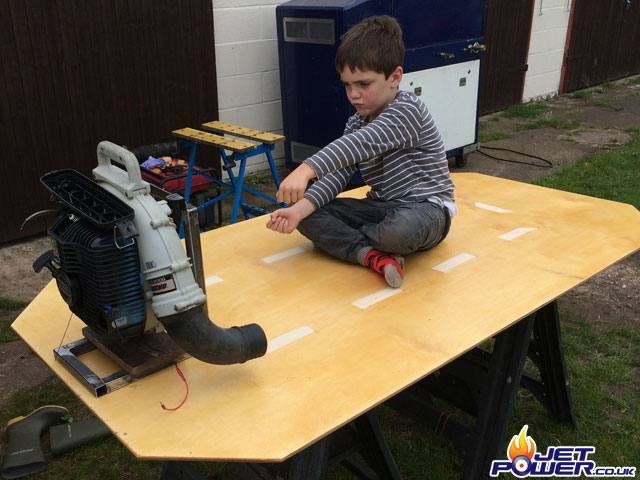 Engine position decided, now its time to drill a 4″ hole and mount a fixing clamp where the air from the leaf blower will enter the cavity between the two pieces of wood.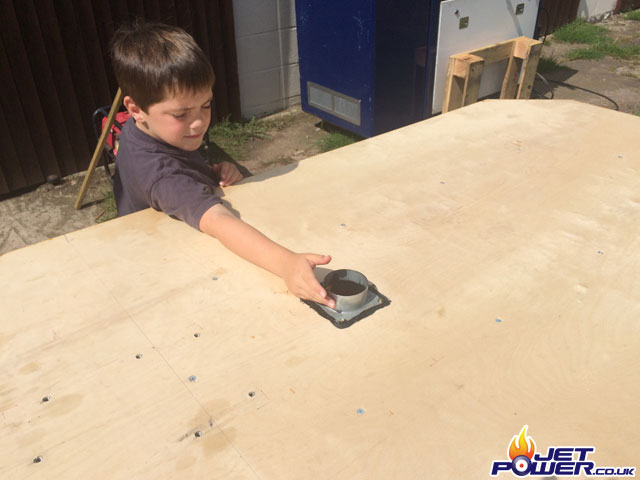 A 90Deg silicon turbo hose was purchased and clamped using jubilee clips.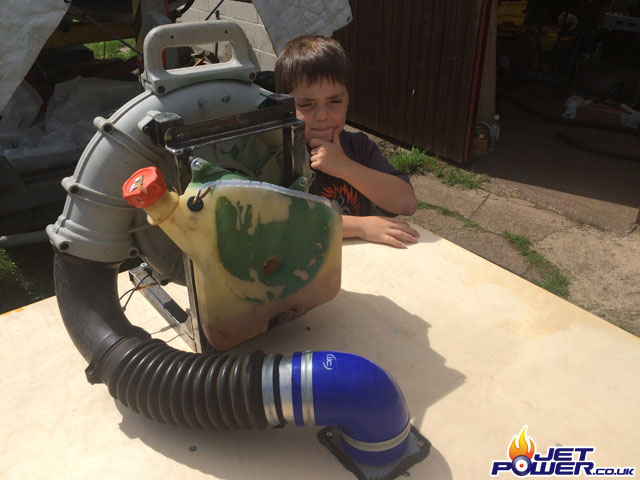 Now to make the skirt, this was going to be a bit fiddly. A clear reinforced tarpaulin was laid over the hovercraft and the extremities drawn on it.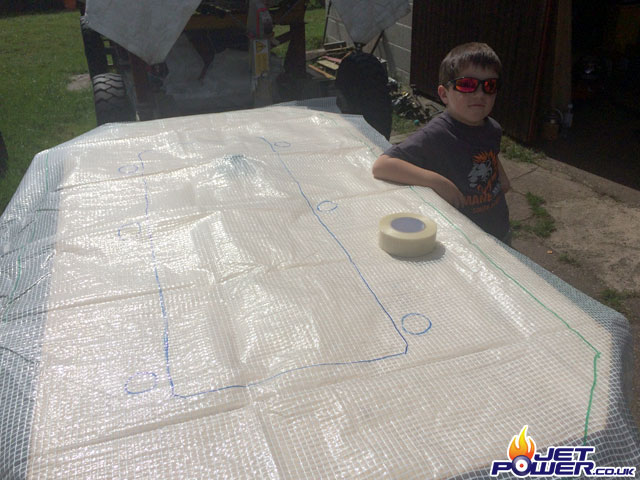 Then reinforce weaved packing tape was stuck on all the areas that might rip, for example where the air bleed holes were cut in to the sheet.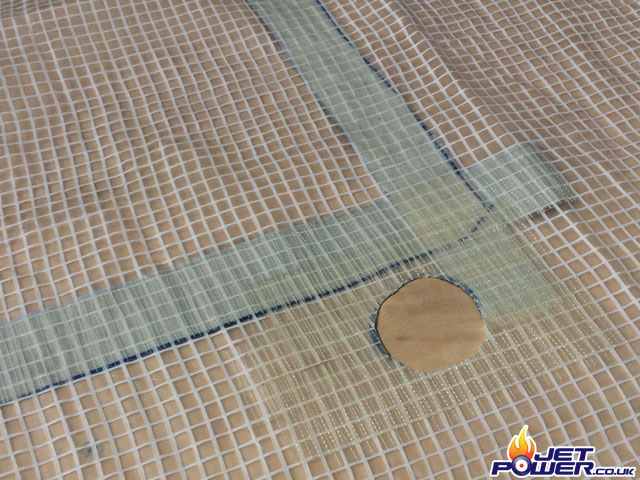 Black duct tape was also used to help stop the weave tape breaking down in UV light. A piece of wood (for now anyway) is screwed down to secure the middle of the tarp to the hovercraft base.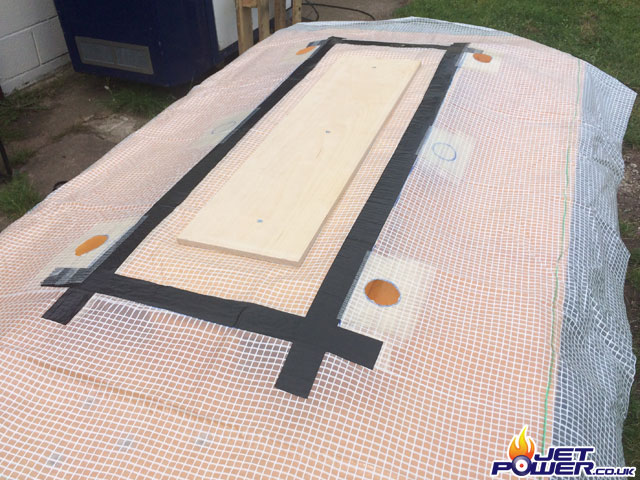 The sides of the tarp then were folded over and stuck to the top edges of the hovercraft.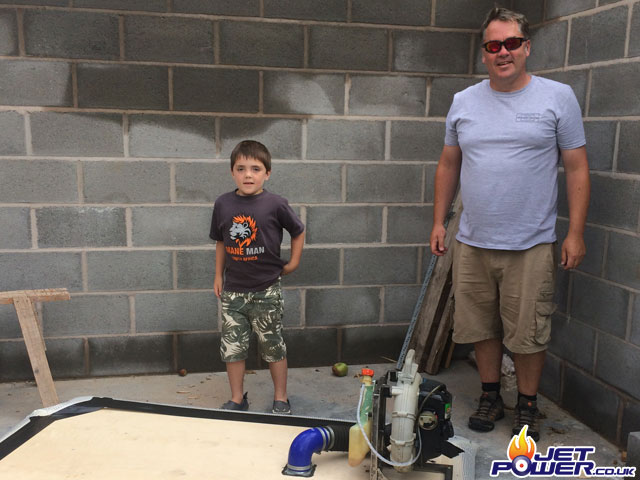 The skirt needs a bit more time spent on it, but it works! In fact the hovercraft could lift Mum, Dad, Sister and Fred all at the same time with just this little leaf blower! WOW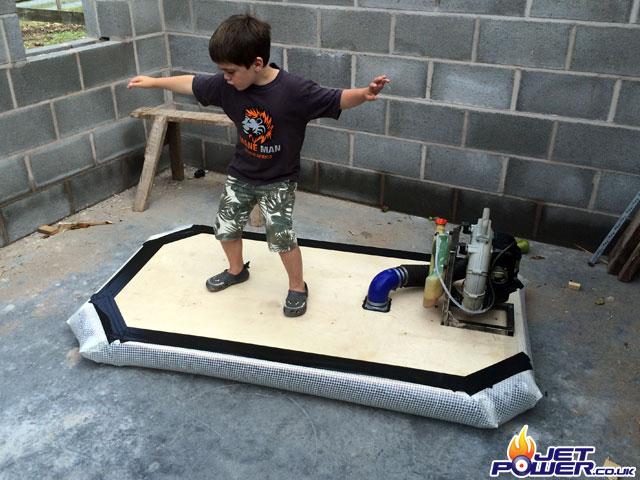 This is where the Star Wars producers got the humming sound for the light sabres, probably.