Quite a handy engine to have, so far we have been using Ian's 85 to start the Concorde Olympus 593, the idea is that if Ian is not available on a 593 run day, this 85 can be used instead.
This particular engine came from a BAC One-Eleven (1-11), similar to the one pictured below, the APU was used to pneumatically start the two RR Spey Turbo Fan engines and also provide 400 cycle electrical power to the aircraft.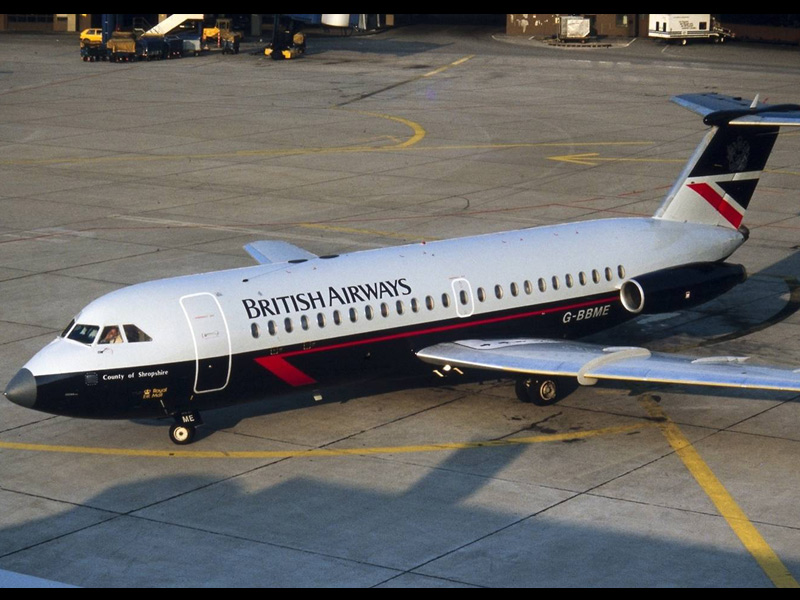 Pictured is the GTCP 85-115 mounted on a basic ground running frame, which in turn is bolted to what was originally a chassis from a Solar T62 generator unit.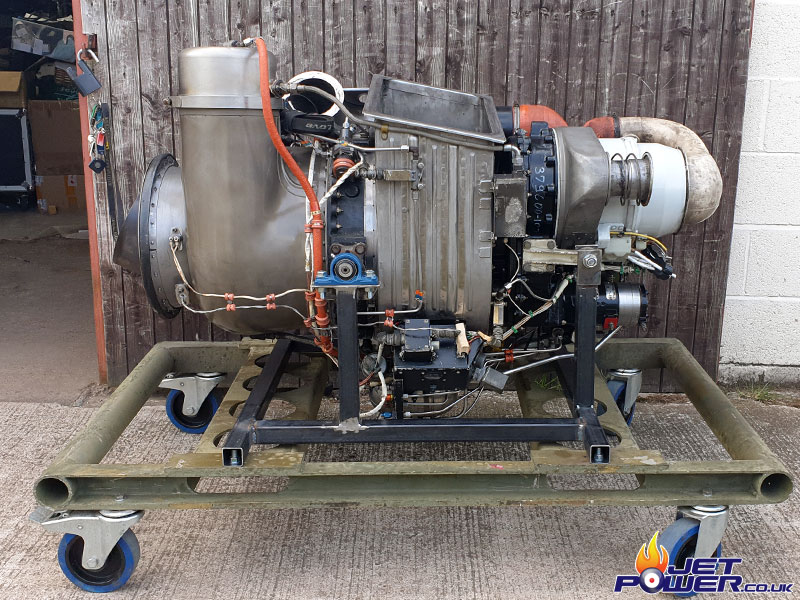 Details of the GTCP 85-115.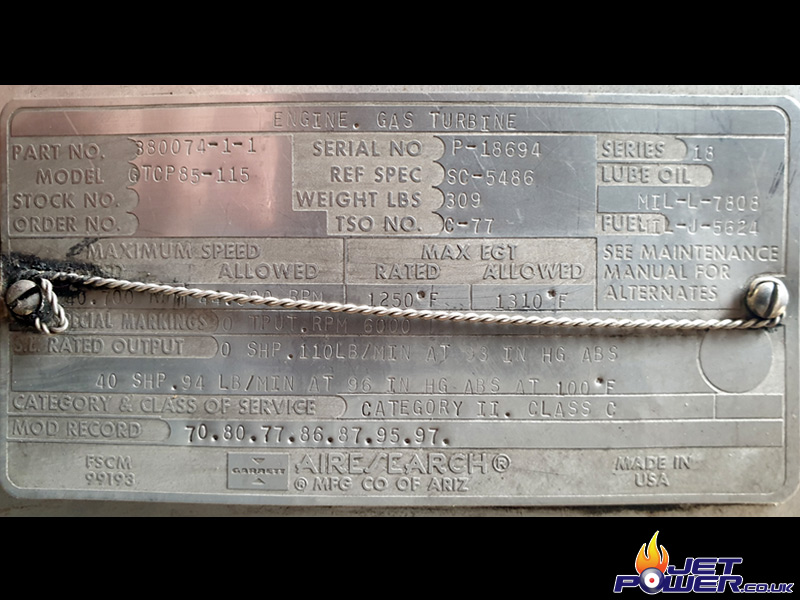 I made the control panel from one of my favorite panel templates and as always mounted in a Peli 1430 Case. The gauge blanks are for monitoring the alternator, should it ever get wired in.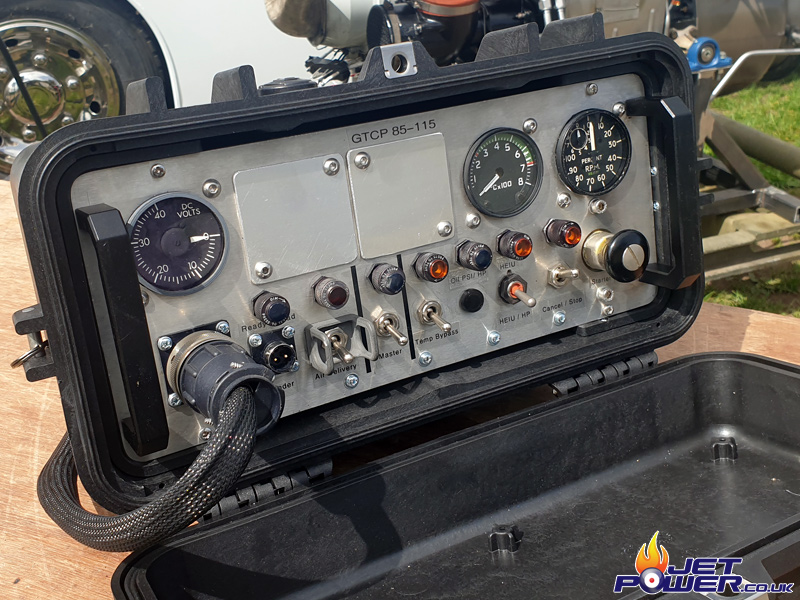 Control panel, GTCP85-115 and the Olympus 593 in the background for which it will be used to start.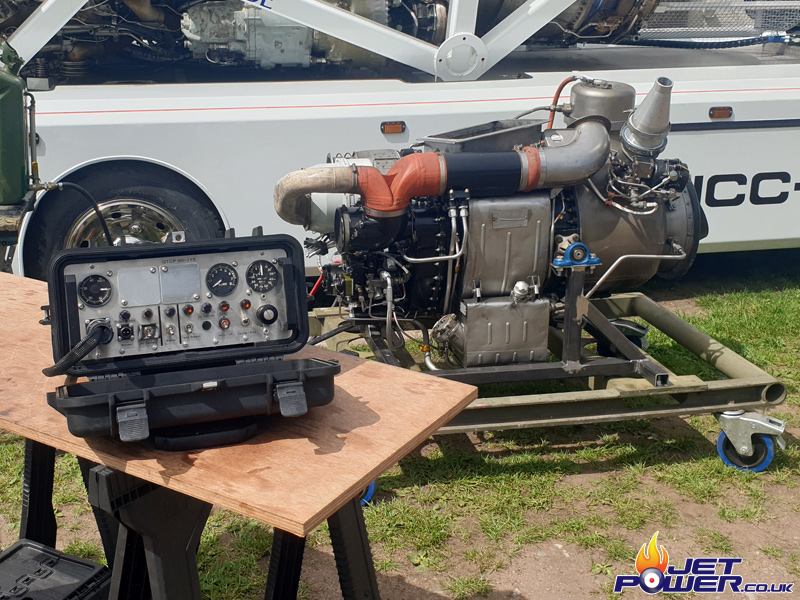 First run of the APU, a couple of finer points to sort, but overall I'm very happy with it.
10/12/2022
Christmas GTCP85-115 Engine Run And Light Bulb Fest 🙂
I never really had the urge to light bulbs with my engines, but now thanks to Paul and Ian I can see the fascination with it. It's time I installed the required hardware and buy some of my own High Power Lamps. Generator plate with specs below, basically capable of about 83 Amps @ 208 vac.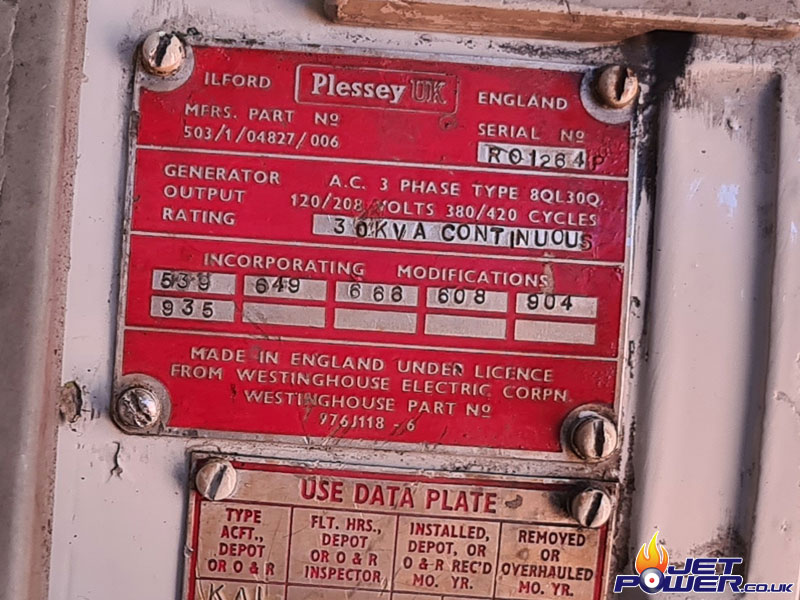 3 Core 10mm Squared Flex from the Alternator.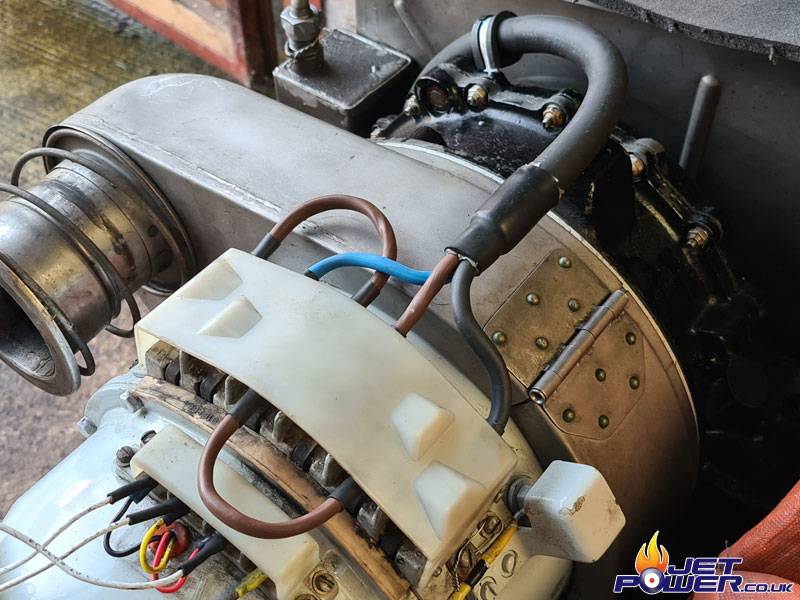 In to a 32 Amp 3 phase breaker, arguably I could go bigger on the breaker, but I don't see a time when I would need that sort of power and finally in to a 3 Phase connector. (Obviously being 400Hz, not for standard 3 phase circuitry)