It's been done before, but probably not as nice as this – I'm getting cocky.
A bit of a quickie as my projects go, 18Kg or 36Lbs of thrust Kingtech micro turbine engine fitted on to my push bike.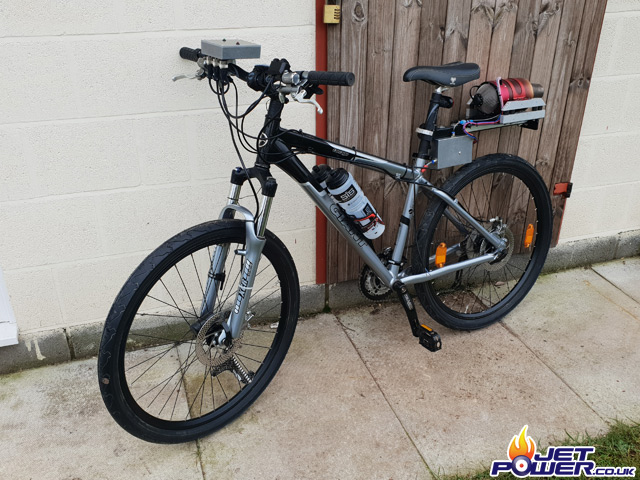 Two water bottles linked together at the bottom using press to fit couplings make great fuel tanks. The diecast box under the seat houses the engines ECU and fuel pump.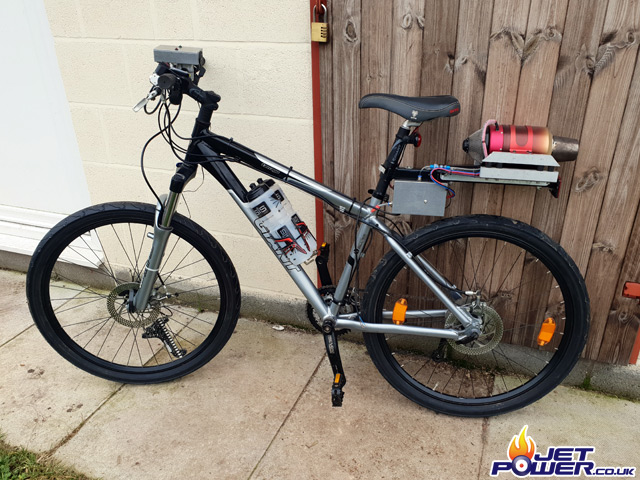 Engine control switches on the left hand side of the handle bars and the box on the right converts the twist grip throttle inputs in to an electronic sign wave that the engines ECU can understand. Red and green LED lights indicate the engines status.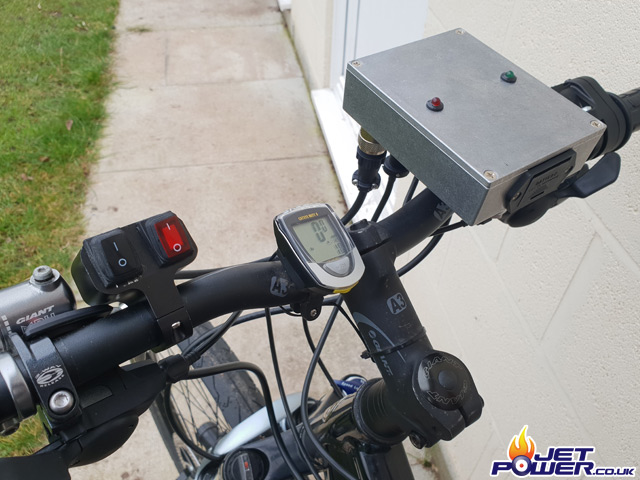 I decided to make the engines mounts shock mounted, just to help take away the bumps that the engine may experience when in use.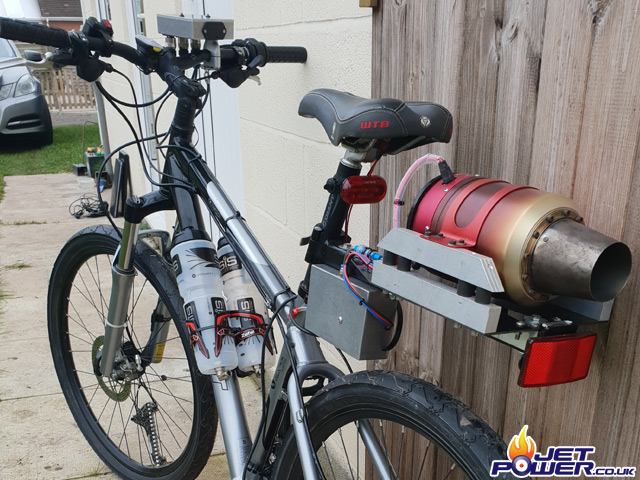 Although it does take away some of the coolness of the look of the engine, I have no problem with a FOD guard being fitted.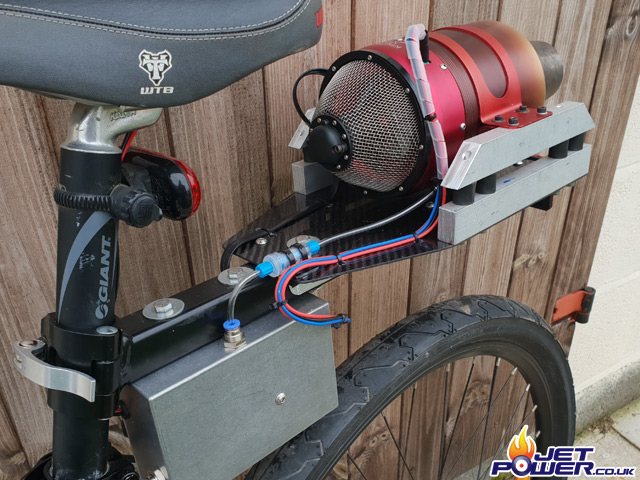 I did consider fitting an afterburner, but with so much on at the moment already I decided against it, however this may be a later project for a rainy day.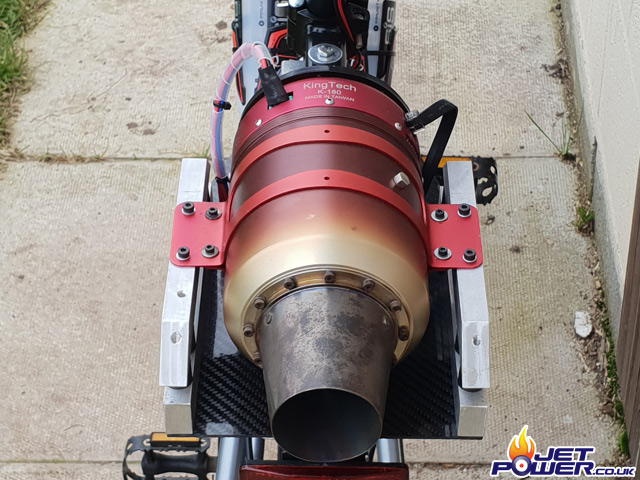 These modern micro turbines with reduced cabling and fuel pipes really do look the business.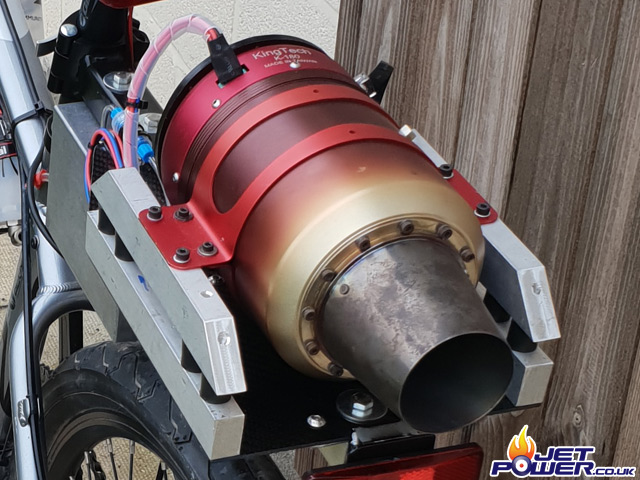 A overview of the engine and bike controls with a short run of the bike at the end of the video.