21st September 2010
Shaft drive and LP air producer engines.

Phil having a poo and in pain, well I think he is, best not ask I guess.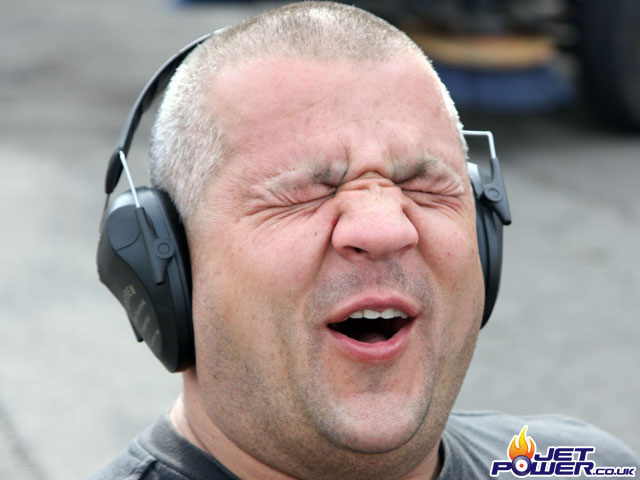 Richard's Rover 2S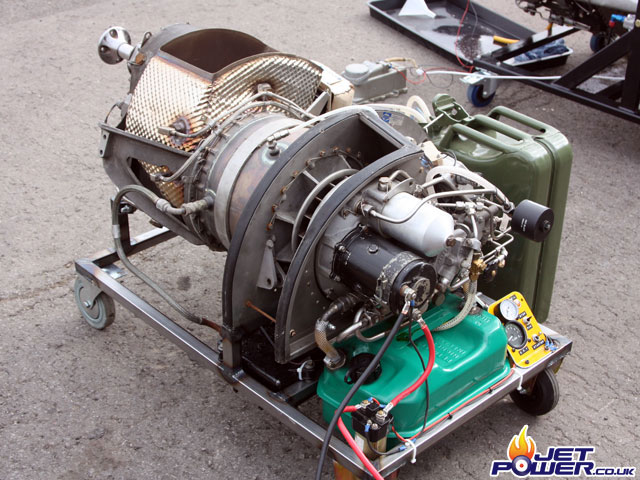 Rogers Saphir.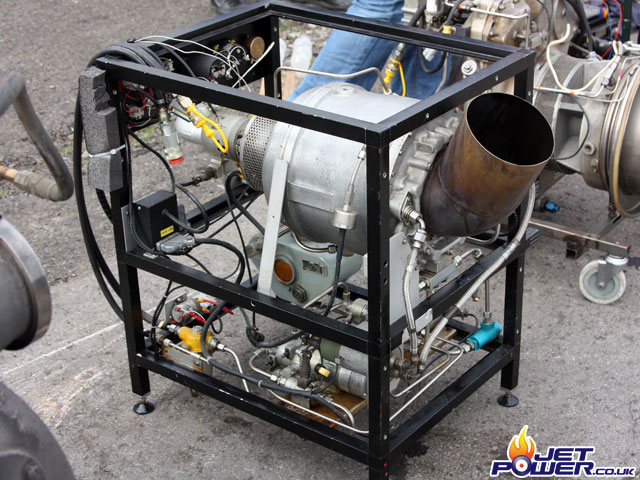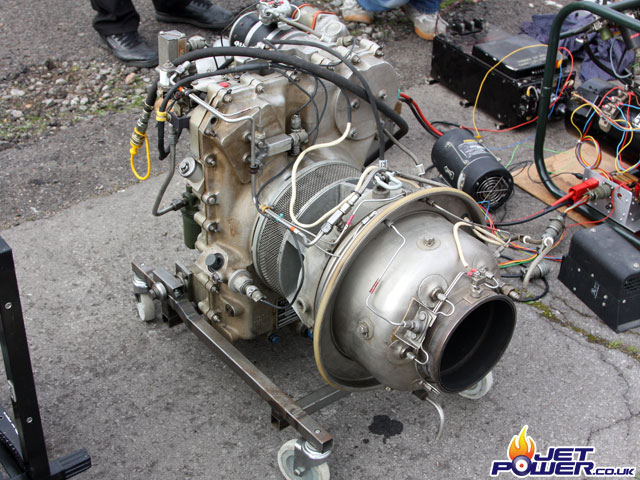 Ian's GTP30 undergoing some testing.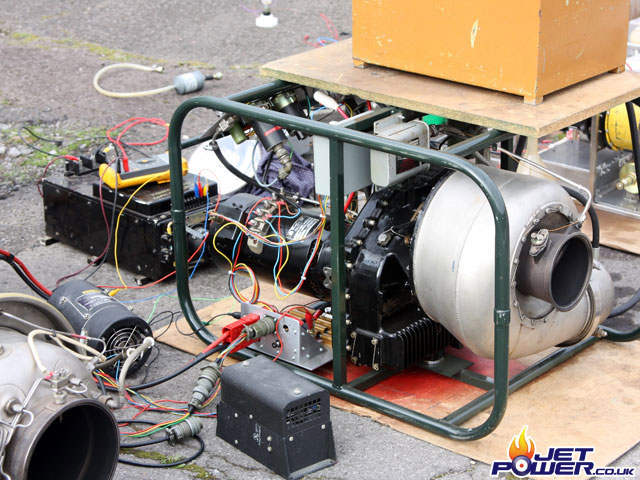 A line up of engines.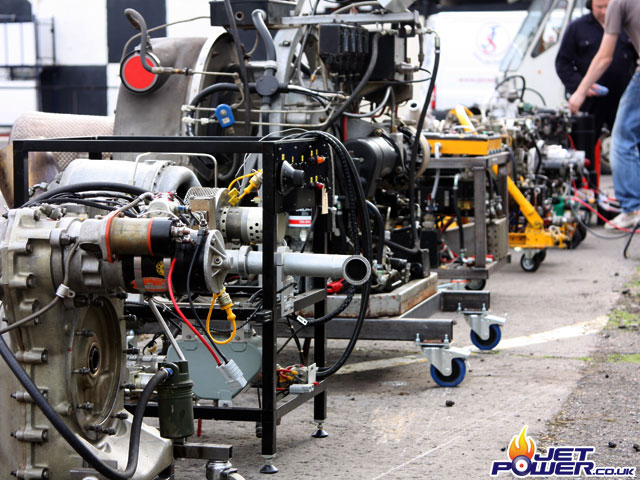 My low temperature Stirling Engine.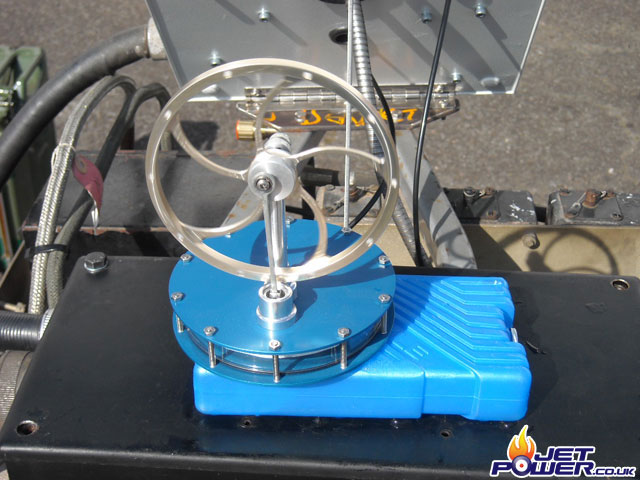 A line up of engines with Jon & Matt's GTD350 in the foreground.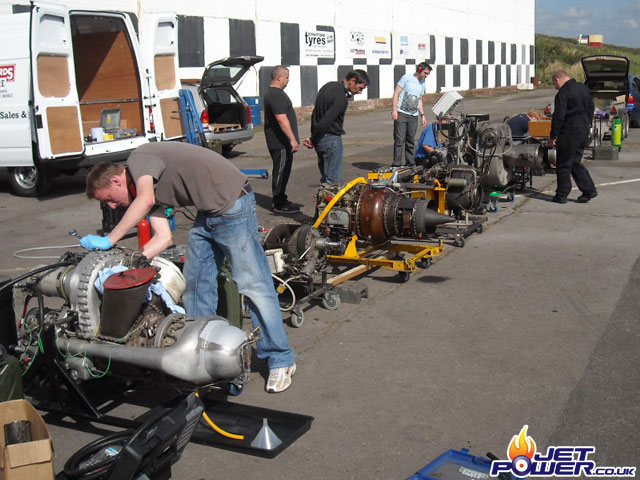 Special guest appearance – Ivan from up north.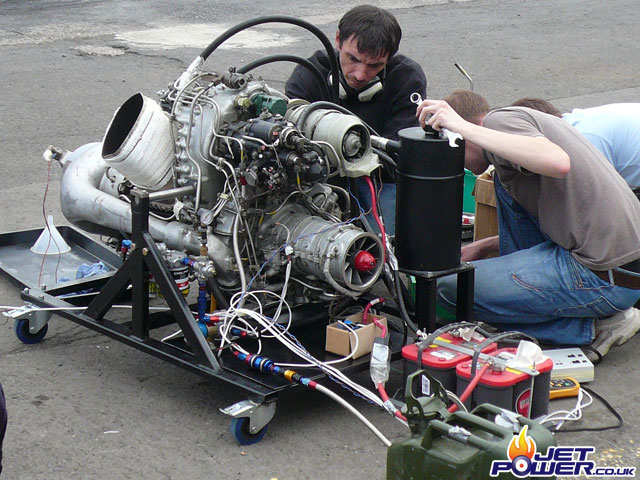 Running the low temp Stirling Engine using the residual heat of the Palouste 10 minutes after it was run.
Using the Rover 1S60 to start the Blackburn Palouste, then having a bit of fun with the air delivery nozzle!
A nice run of the Stad.
Ian running his T62.
Richard running his Rover 2S150.
Roger running his T62.
27th April 2010
10 shaft drive engines to play with and little turbo jet.
Jon inspecting Richard's Isotov GTD350.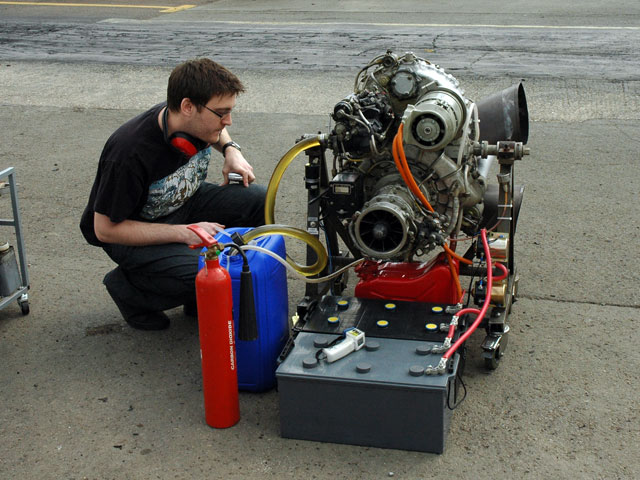 Roger and his Bacon Butty.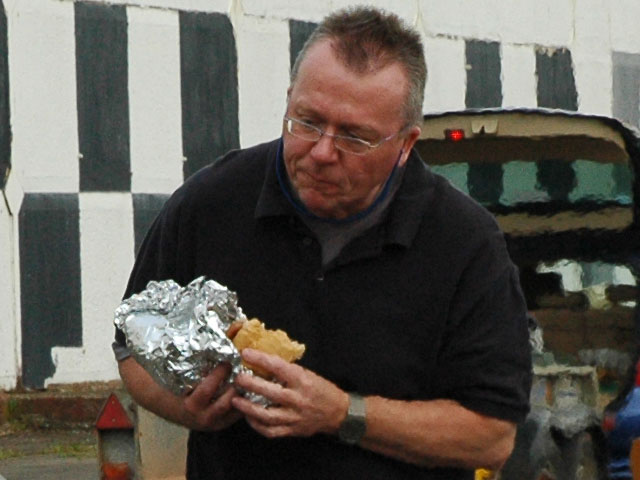 Dr Roger inspecting the engine with his stethoscope and looking very serious.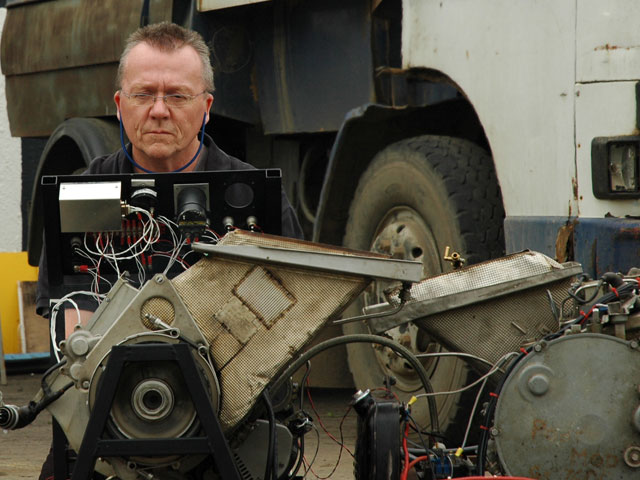 Paul checking his MGF electronic controller design.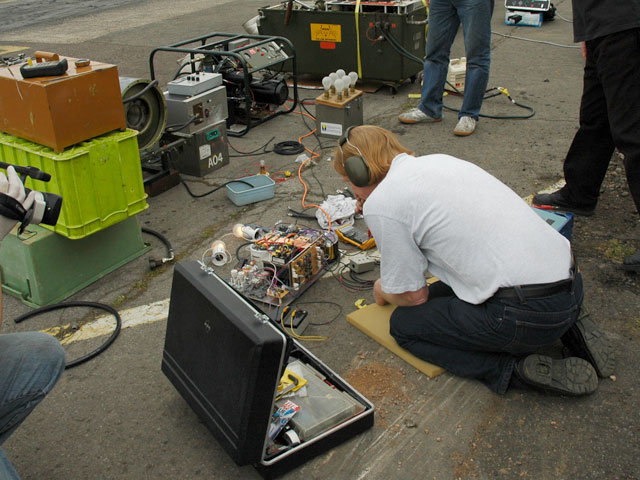 Lee and his large Kolibri.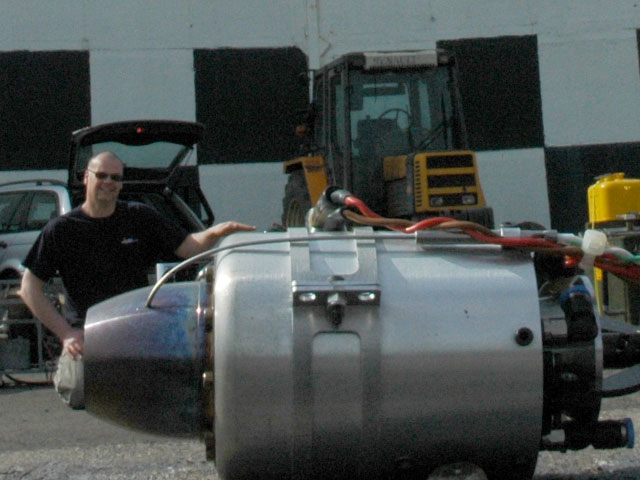 Roger, Richard, Lee, Matt, Me, Jon, Ian and Paul.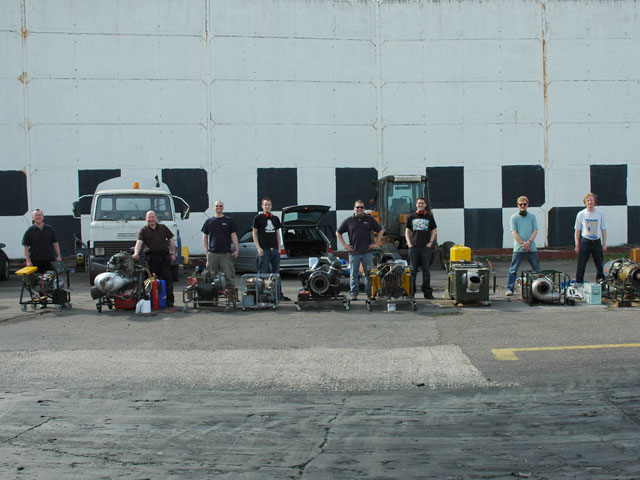 Richard Staveley and his Russian Isotov GTD350 from a MI-2.
Ian running his Turbomeca Astazou from a Gazelle.
BMW GPU and his Ian running, I'm sure that's right?
Lee's Kolibri @ 190,000 RPM.
Using Ian's BMW to start my Rover 1S60.
A Montage of engines starting with Richard's Lucas CR201.
Running my GTP70.
Ian's GTP30 powering some light bulbs.
Roger's Rotax CT2023.
Paul testing the charge / speed controller for the GT MGF.
A line up of shaft drive engines.
Richard running the Rotax.