NCC-1701
The Olympus 593 has been removed from the back of my lorry and placed in to storage. This leaves a lorry with out a Jet attached, so with the new new Star Trek film coming out, I thought I would pay a bit of homage to it and put these two Vipers on the back of it so it would look something like the USS Enterprise 🙂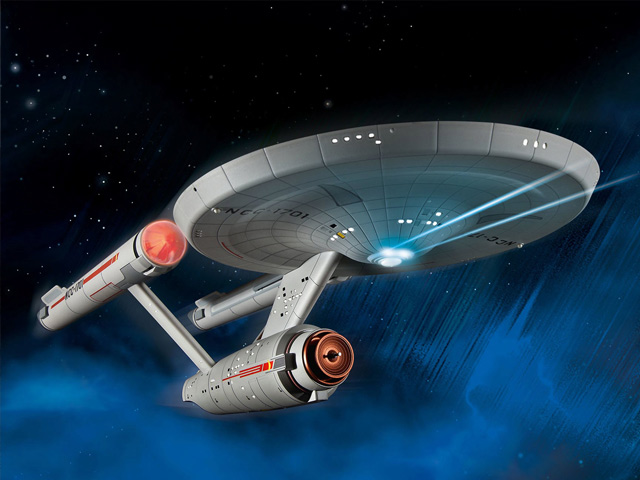 First part of the new engine mounting frame, fitted just to check it fits nicely on to the 593 engine mounting brackets, all good so now on to the rest of the frame.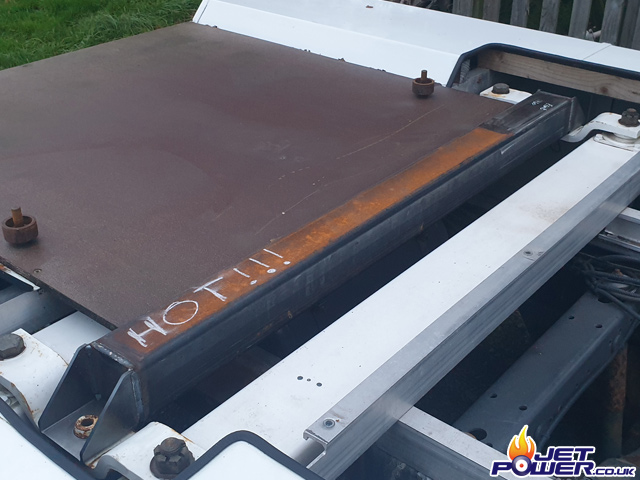 A partially made, double side mounted engine frame which fits nice and snug on to the lorry.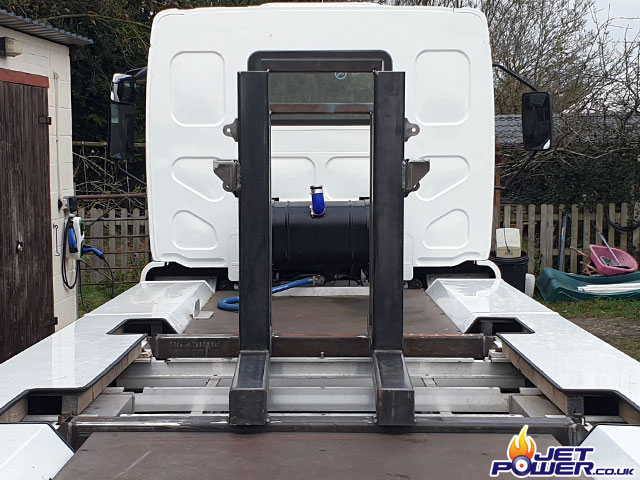 Engine cantilever and thrust mount on the rear pillars (Left), stabiliser mounts will be on the front pillars (Right).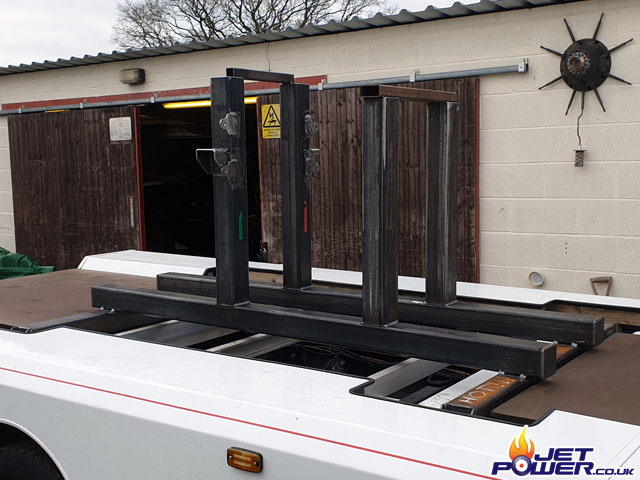 Thrust mount and supports (Left Engine from behind)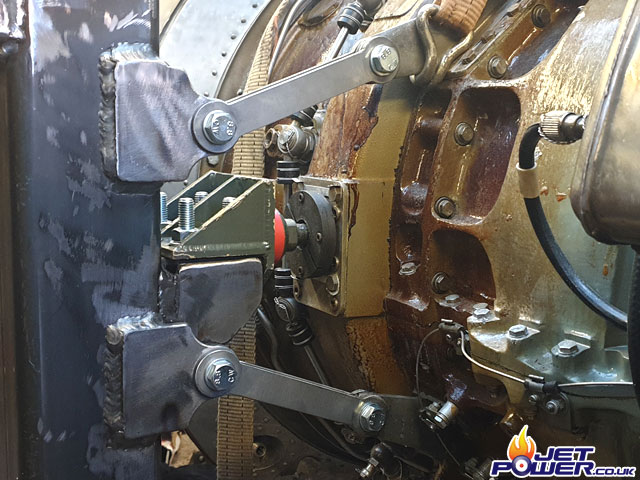 Front support bracket which allows for pivoting due to heat expansion. Note, there is a ball joint where the pip pin secures the engine to the bracket.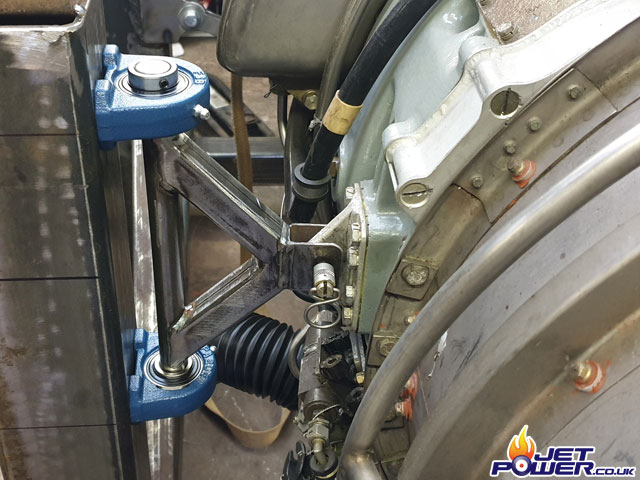 I had the frame sandblasted at Andy Kirk's and whilst it was there he also gave it a coat of paint to save it going rusty between premises. When I got it back home it went straight on to the lorry ready to receive an engine.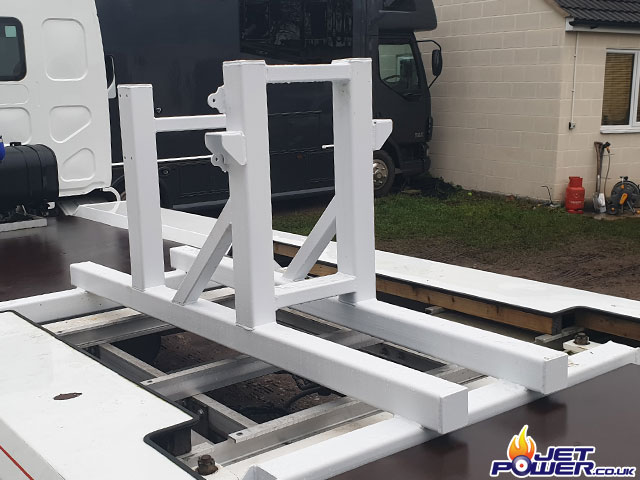 I powder coated the engine support brackets in yellow and then fitted the first engine, all came together perfectly, which was a relief.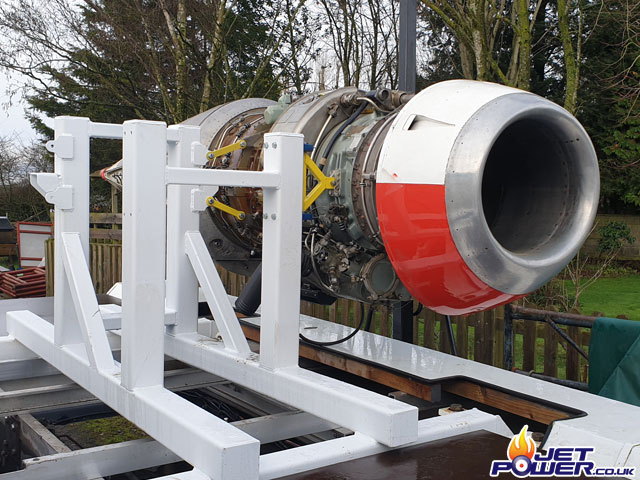 A view of the L/H side of the mounted engine, the main engine cowls have still yet to be attached and I am very happy with the way that it is coming together.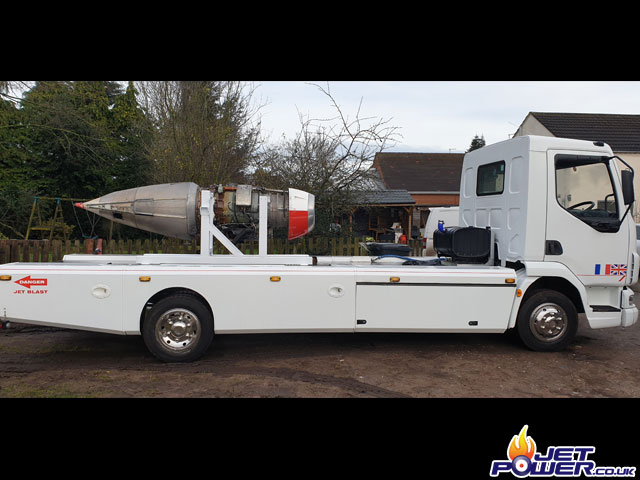 Rear view with just the one engine mounted, looking forward to getting the right engine mounted.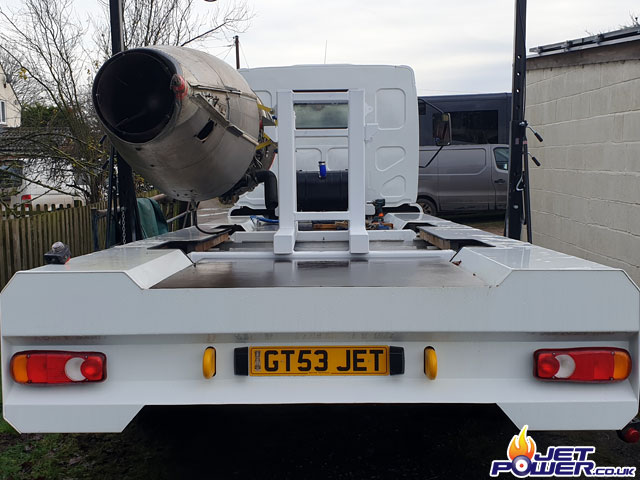 Main engine cowling fitted 🙂 The mounting side which isn't in view in this picture is going to present me with a number problems as the final bit of the cowl that is missing is actually part of the airframe. An RAF base that is 5 miles from where I live had a Dominie on their fire training pit and the airframe cowls from that would have made this job so much easier. I did write a letter to the station commander enquiring if they could be obtained, but it fell on deaf ears apart from a time wasting default response from one of his pen pushers.