I have managed to source a matching pair of engines from a Hawker Siddeley Dominie T1 (HS125) .
Hopefully lot's of fun to be had with these two beauties!
The two engines only just fitted on to my trailer, I'm looking forward to getting these operational.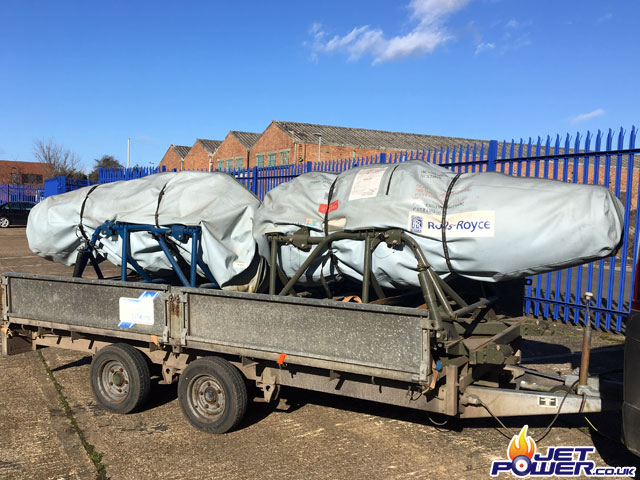 First impressions are good, you never know the true state of an engine when you buy it, but i'm feeling pretty confident so far.
The engines have asymmetric exhausts because they are side mounted on to the air-frame, if the exhausts pointed straight back, the thrust would push the front of the engine in to the aircraft when under power as there is only one single point of thrust transfer. Having the exhaust kick out maintains the equilibrium. The exhaust kick out also helps the exhaust efflux miss the rear of the aircraft. The engine below would be the right hand engine viewed from behind and would be mounted from the left hand side.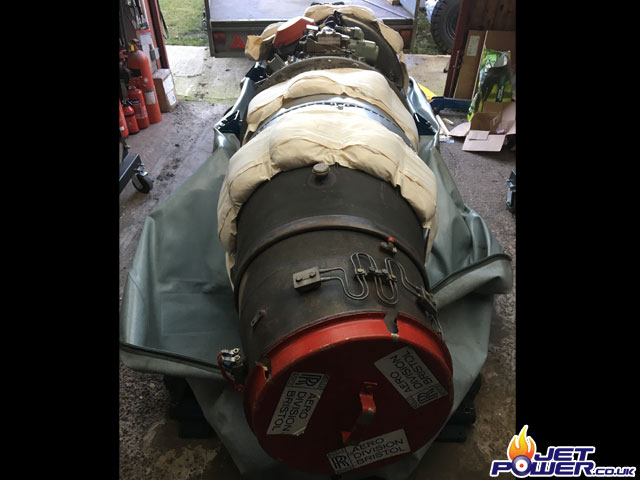 Water absorbing packs are the normal when engines are stored inside an MVP bag (Moisture Vapor Protective).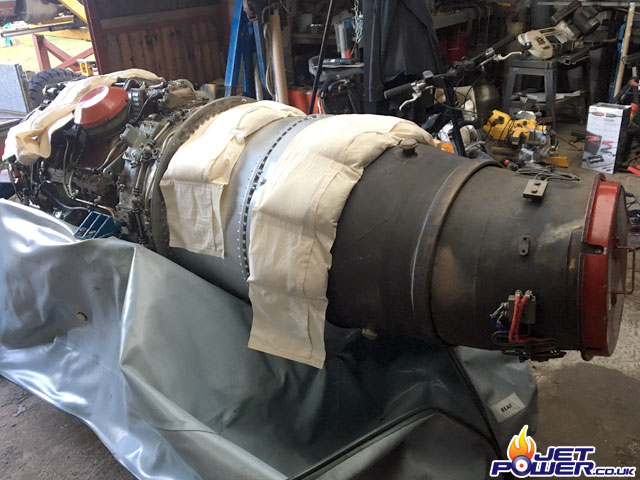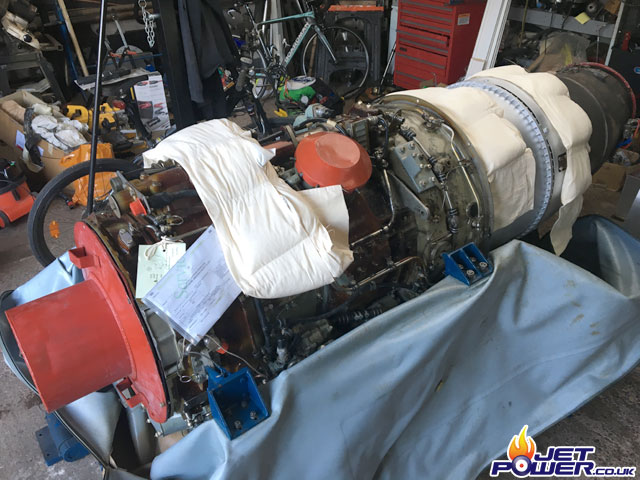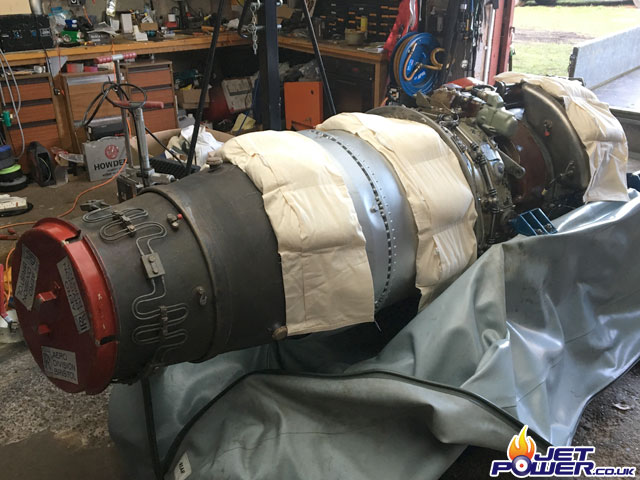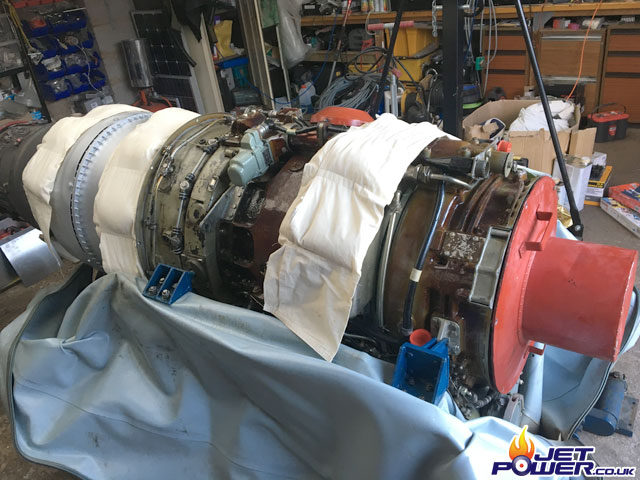 Nice and shiny nose intake bullet leading to some fixed compressor guide vanes.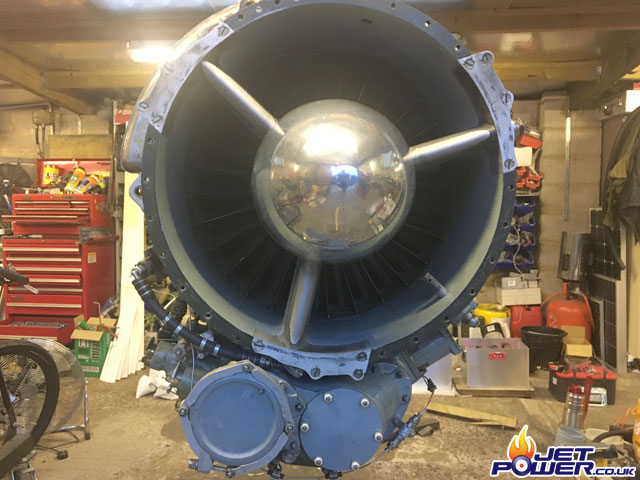 Removed from engine transport frame so that accurate measurements can be taken of the mounted plates.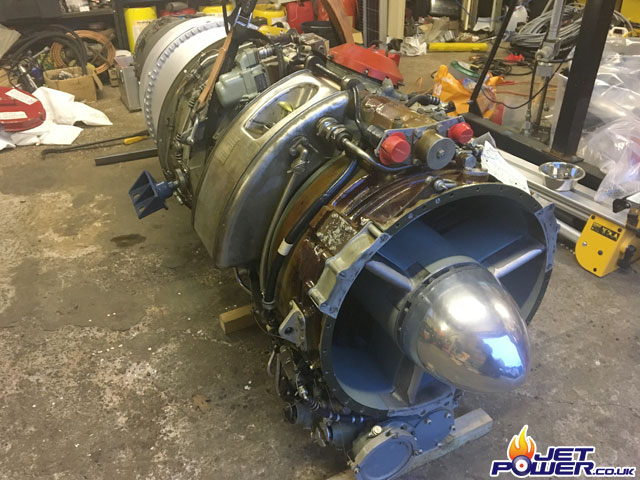 Luckily, my boss at the time (Mark Holt) potentially had job requiring a lot of wind, so one of the engines was taken to the SFX workshop in London and I had a couple of weeks getting it ready to run.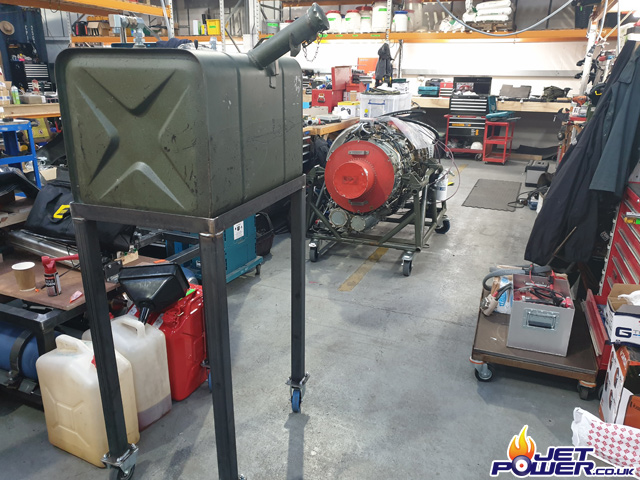 One of my default design control panels, mounted in a Peli Case.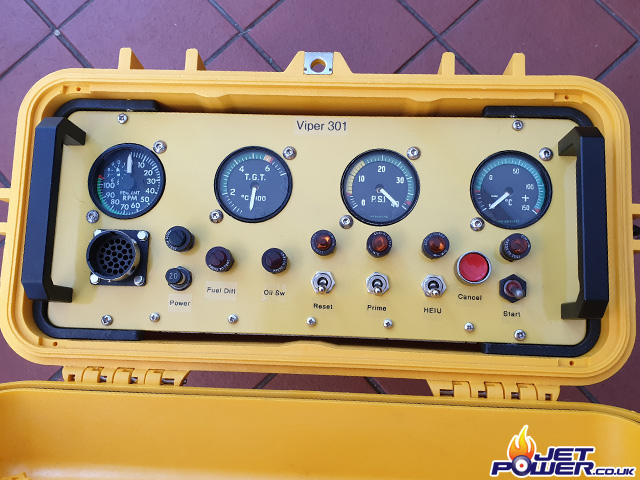 Let the initial testing commence and thankfully the engine behaved exactly as expected.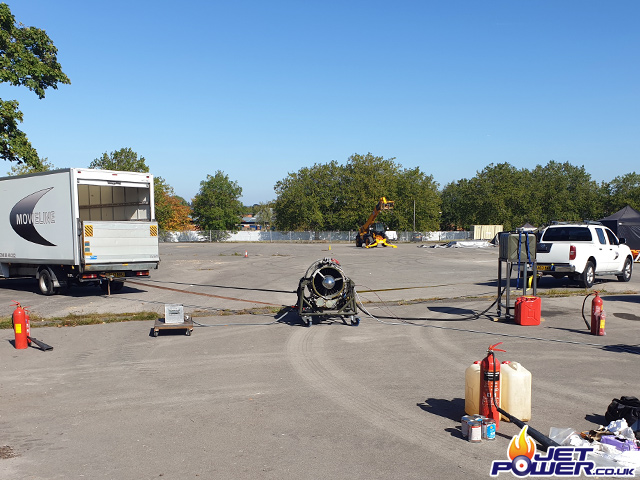 I had the opportunity to buy a set of engine intake cowlings from Everett Aero, these will streamline the airflow in to the engine and make the Viper more efficient and a little bit quieter.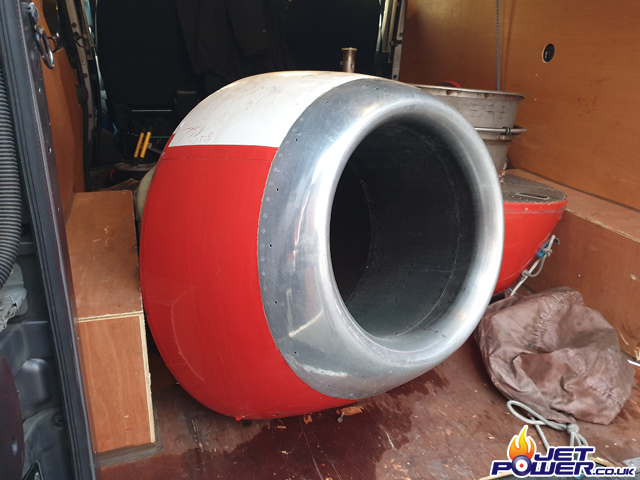 James at Everett Aero found the rest of the cowls and these were also purchased, so now I have an almost complete set of engine pods.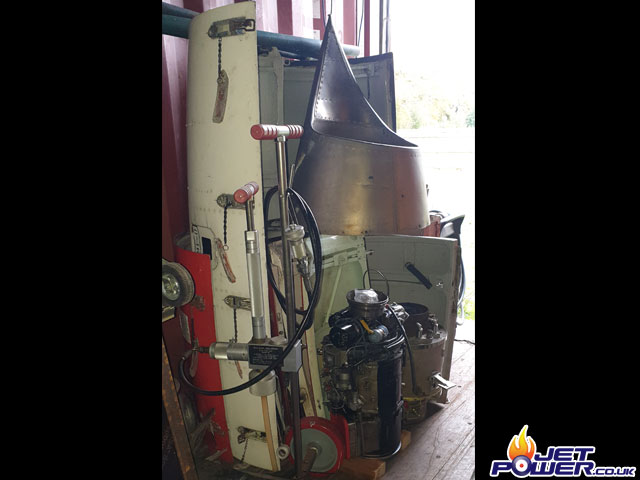 The engine cowls were liberated from Dominie XS733 as pictured below.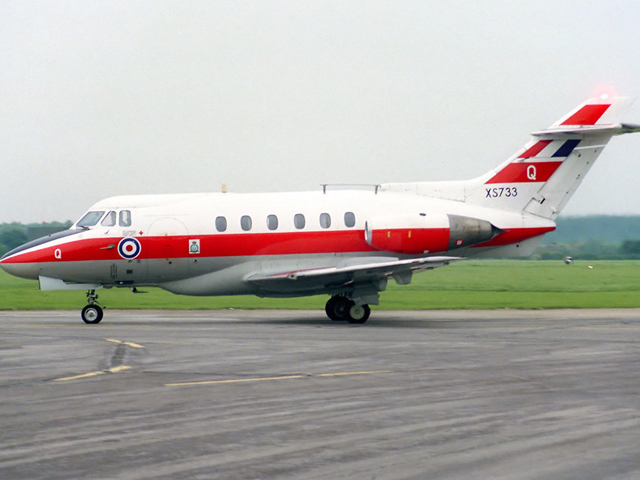 Air intake fitted and back to work.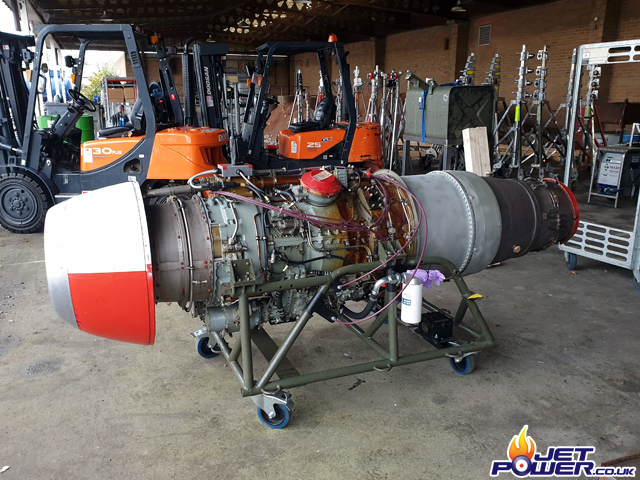 Running jets would be a lot easier if the starter motors were more freely available, alas, they are not. So to help prolong the life of the starters I tend to use Alltrax speed controllers (Blue Box), these can be set to current limit and a start ramp programmed, that way your not hitting the starter with an unhealthy current in the initial stages of the starting cycle.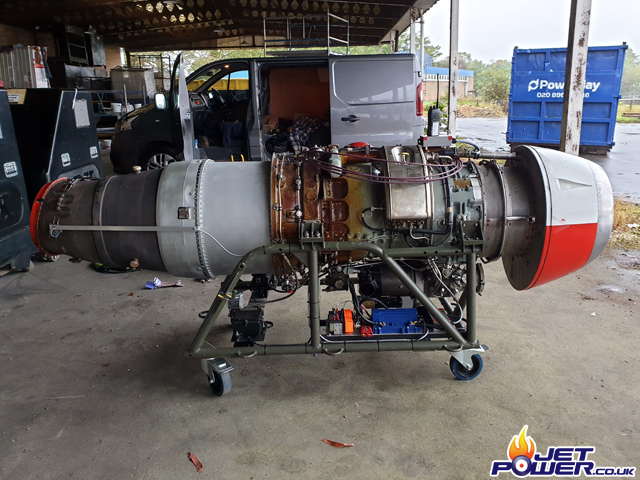 Getting serious now, the Viper mounted on top of a scissor lift so that the correct height can be achieved.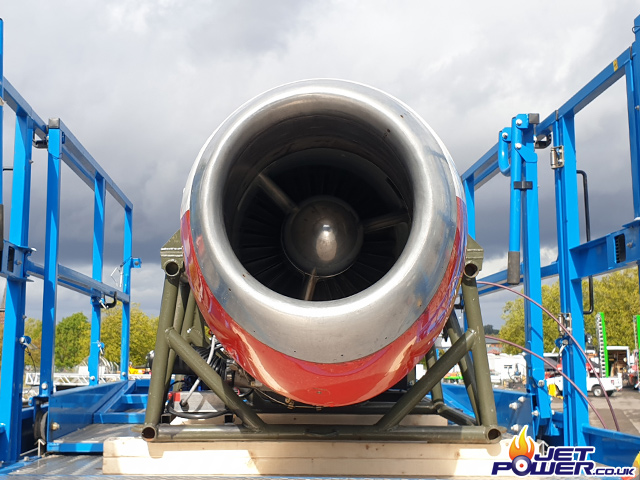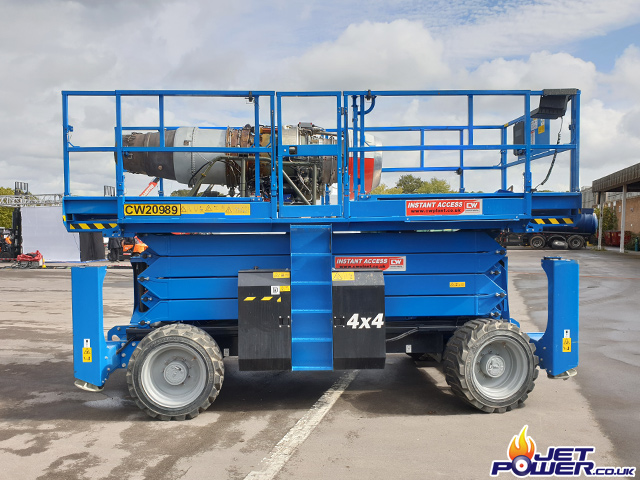 Time to move the Viper's on to a project – Click Here