I have had this engine for a while as it is used for starting the Olympus 593, but until now I have not had the time to post it on my website, so here it is.
I acquired this engine in 2016 and it's main use will be for starting the 593 as well as some other larger air start engines. It came packaged as an air start trolley similar to the one pictured below. I'm not sure if it was ever fitted to an aircraft before that as it didn't come with any paperwork.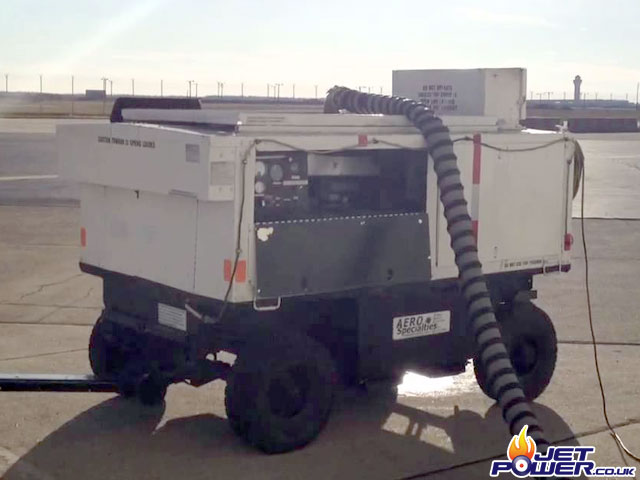 All the important bits were kept and the not so good condition of the trolley meant it was only good for the scrap man unfortunately.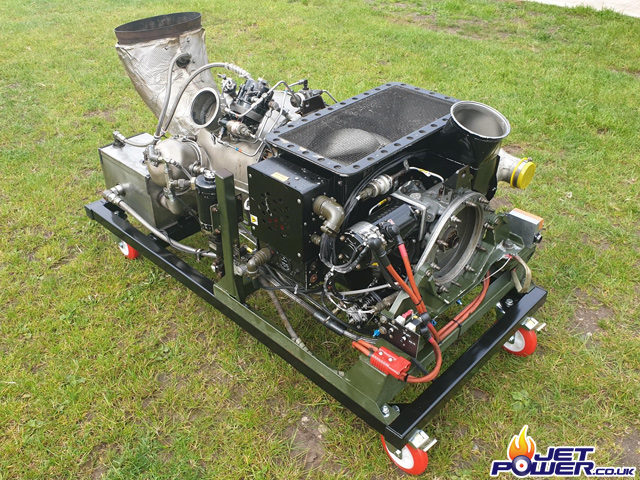 I made a basic wheeled frame and had it powder coated, no point having pieces of art work hidden under panels if you can help it.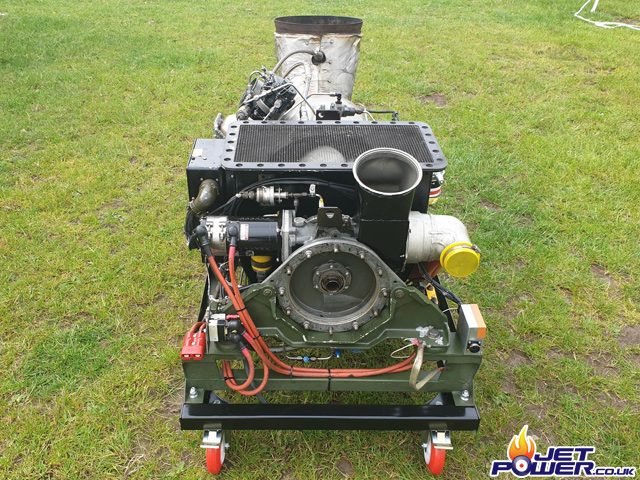 It did come with a commercial vehicle alternator fitted, but I have discarded this as it made it look a little naff. I will be keeping an eye out for a original alternator to fit on to the drive shaft as god intended, but there not to easy to find.
The yellow blank is where the cooling air feed to the alternator would have originally been, this needs to be blanked when an alternator is not in use otherwise the air flow which is shared with the oil cooler will not allow suitable oil cooling due to lack of air pressure. I still need to make a FOD guard for the cooling air inlet, which is viewed just left of centre.
The oil cooler air flow exit can just be seen below the fuel filter assembly.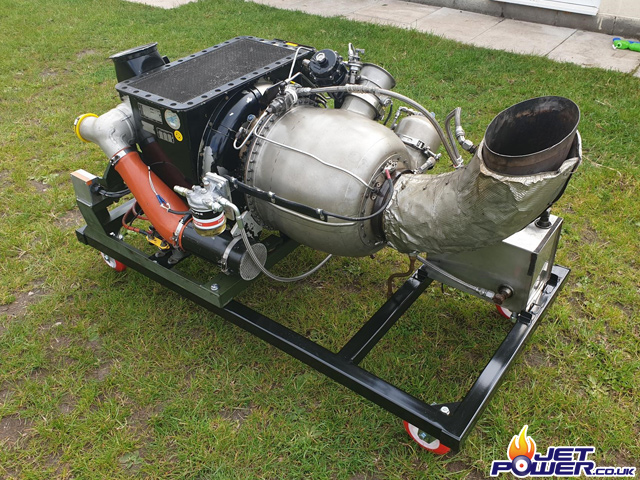 Air delivery outlet valve, it seems most second hand APU's of this type do not come with the valve which is required if the engine is going to be used as intended. However in most cases the engine can still be run should the owner want to make some noise.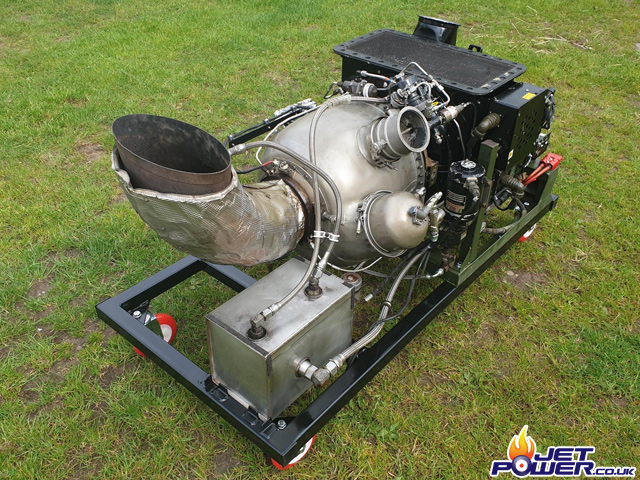 Not sure whether I should believe the 558 hour elapsed time on this or not, but in its defence it's all connected up and doesn't seem to have been removed in recent years.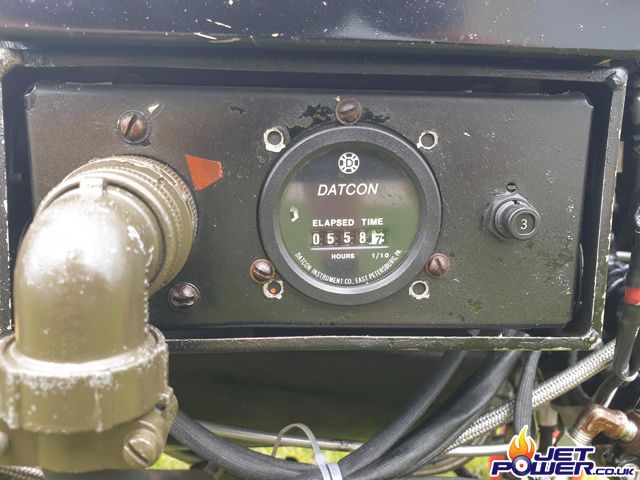 Low pressure fuel priming pump.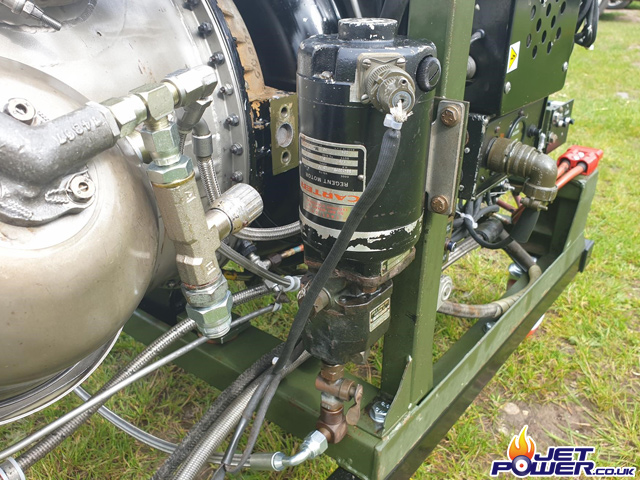 Twin contactor arrangement for the starter motor.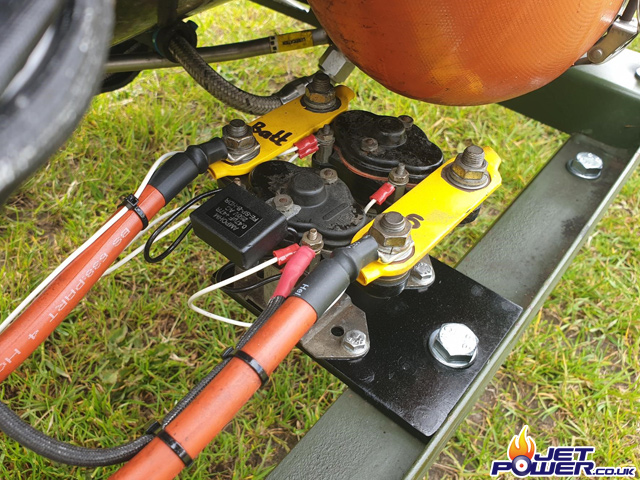 Oil tank with feed, return and breather pipes.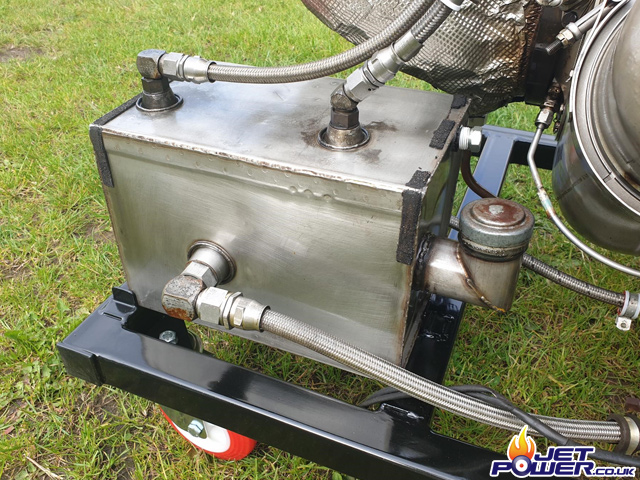 Old faithful Lucas CAV type fuel filter bowl with 3/8 quick release fitting attached.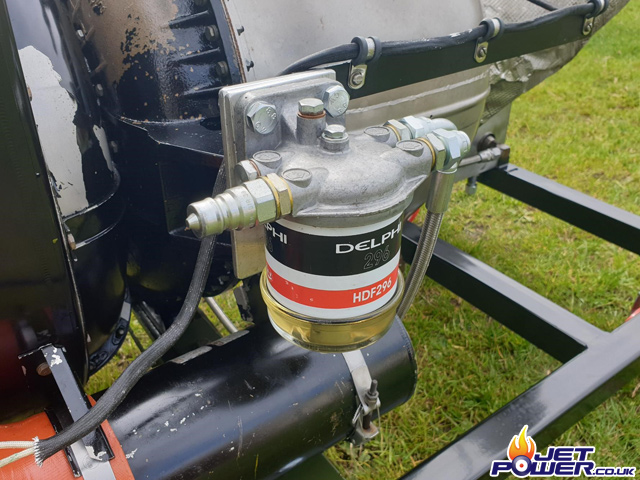 I have inserted a Tee fitting in to the fuel feed pipe and connected a needle valve to it so that fuel flow control can managed manually. Currently the valve is blanked of, but the excess fuel would normally return back to the fuel tank when in operation.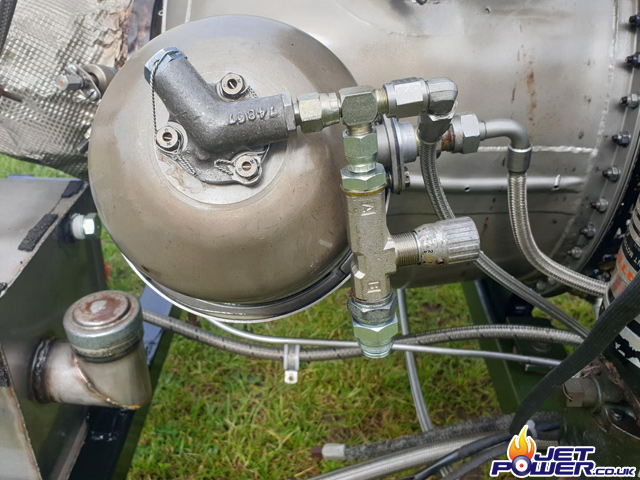 Another way of controlling the speed of the engine is by tricking the acceleration limiter in to thinking its already at 100% RPM. This is achieved by bleeding air using a Tee connector and needle valve from the air pressure connector to the limiter. This as above, is currently blanked off, but ready to fit should I need to use the facility.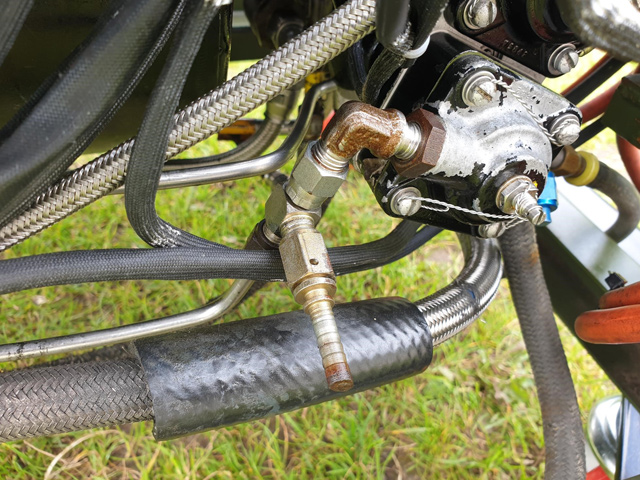 A trusted Anderson 175 connector allows for 24 volt power to be fed to the engine and any faults are covered by a 100 amp and 15 amp circuit breaker.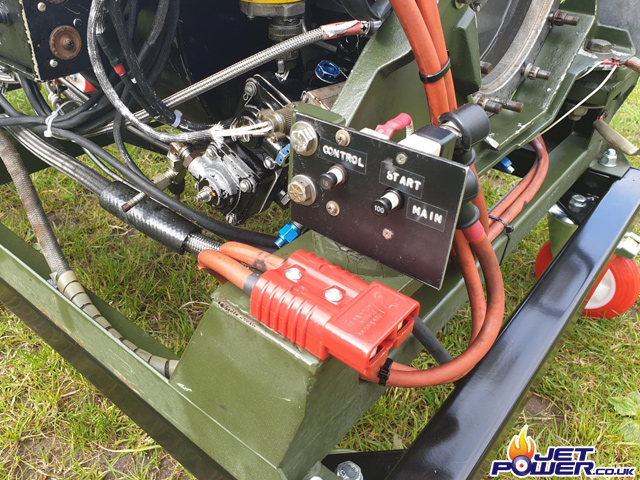 A quick release ITT QM Circular multipole connecter allows easy disconnection from the control panel.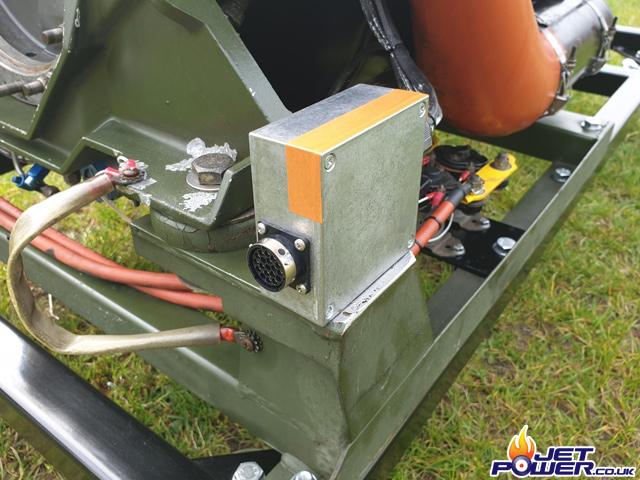 First run of the engine for a while and there seems to be some issues with the control electronics. Not looking forward to trouble shooting this as the fault is intermittent.