20th November 2013
Air & Ground Military Auction.
I purchased one of these excellent trailers, it will be ideal for the Olympus 593 to sit on.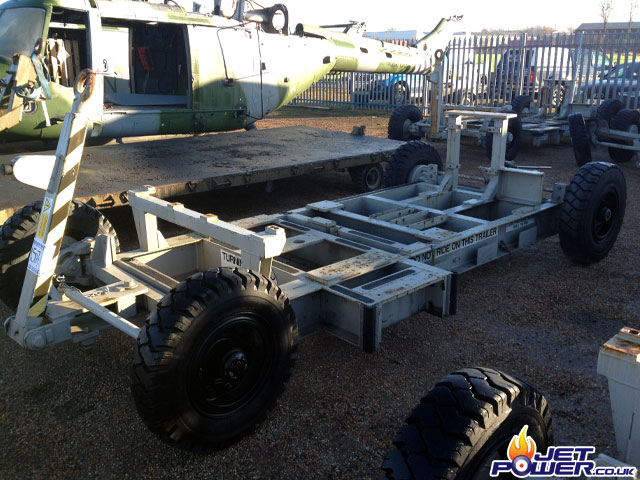 40 or so Harrier RR Pegasus 105 Engines, mainly sold to the scrap man 🙁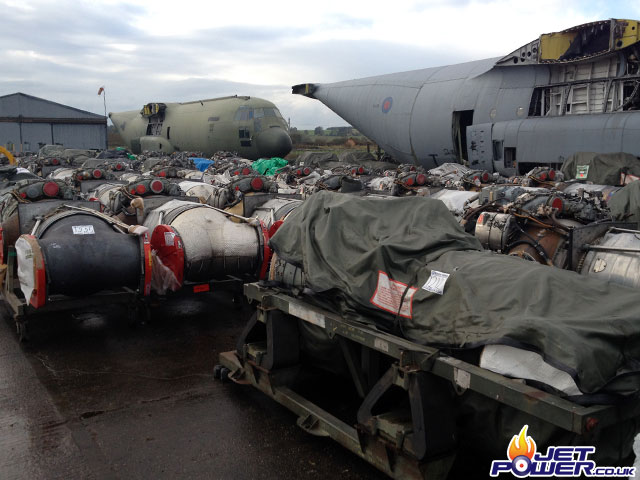 About 20 Lynx Helicopters and some VC10 flight refueling pod's which were a bargain so I had to buy one.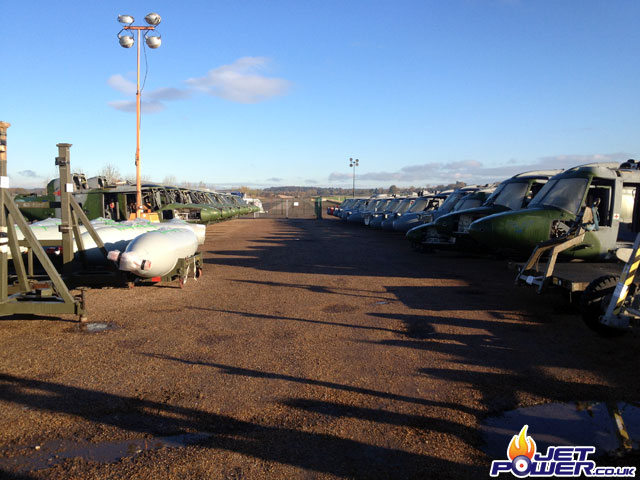 17th November 2013
MGF at the MGOC Classic Car Show NEC.
What a great bunch of people the MGOC are, they all made me feel very welcome and I hope to see them all again soon!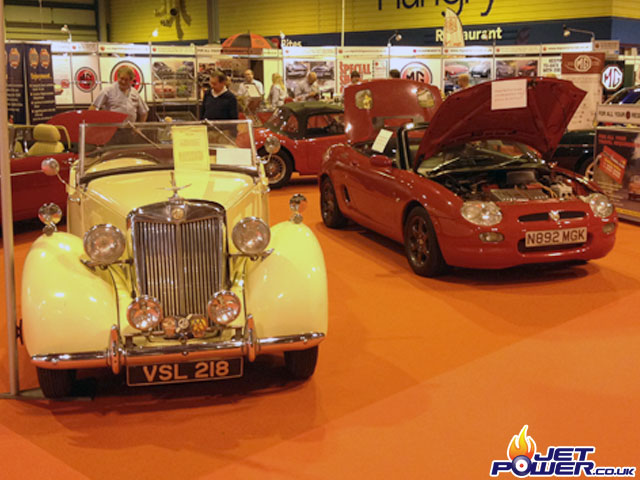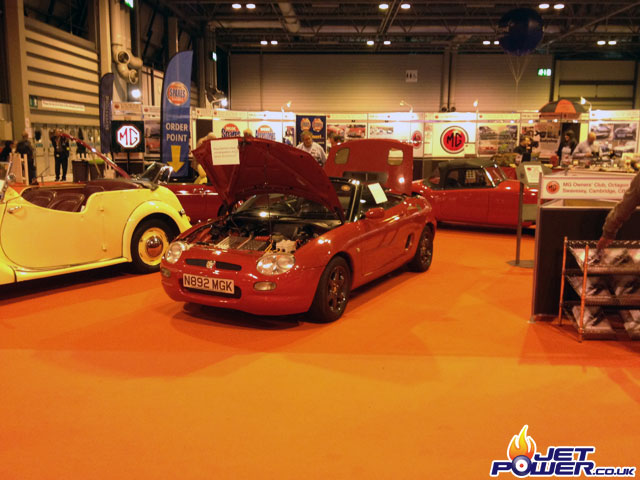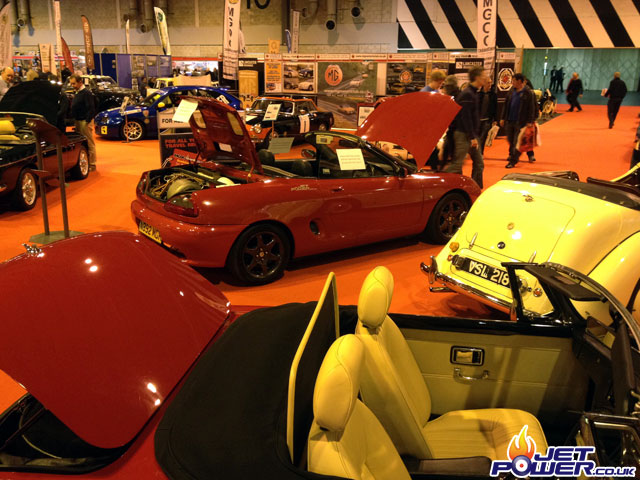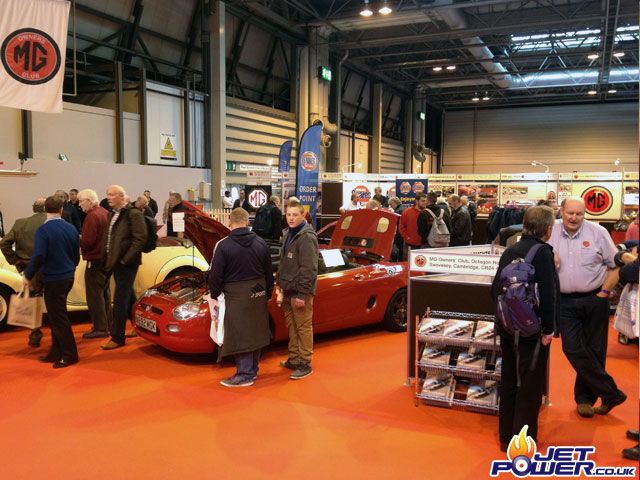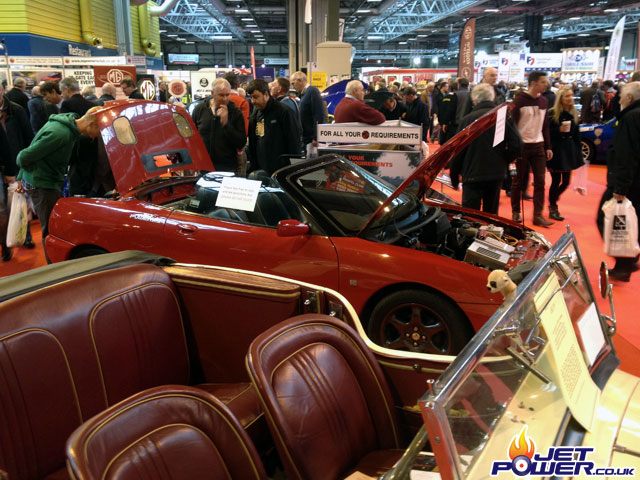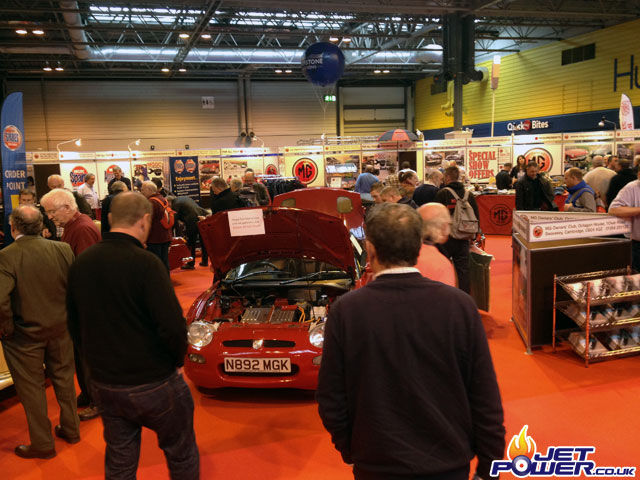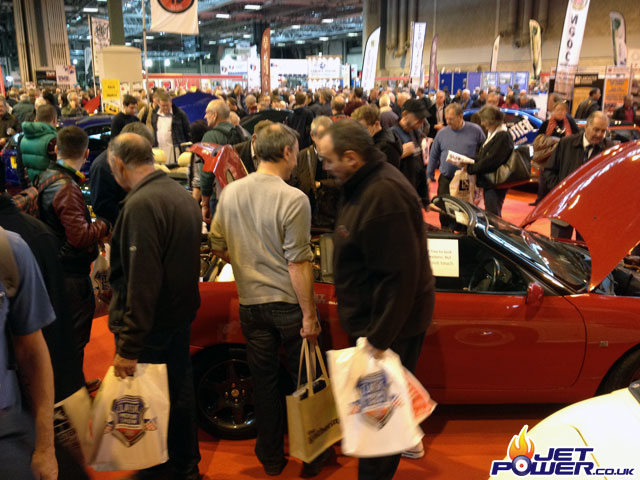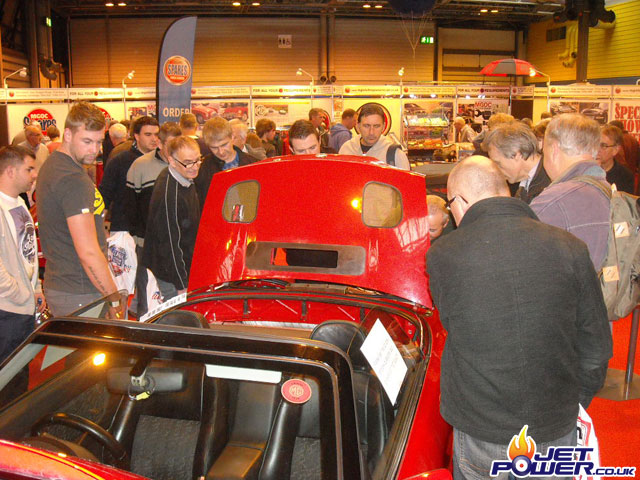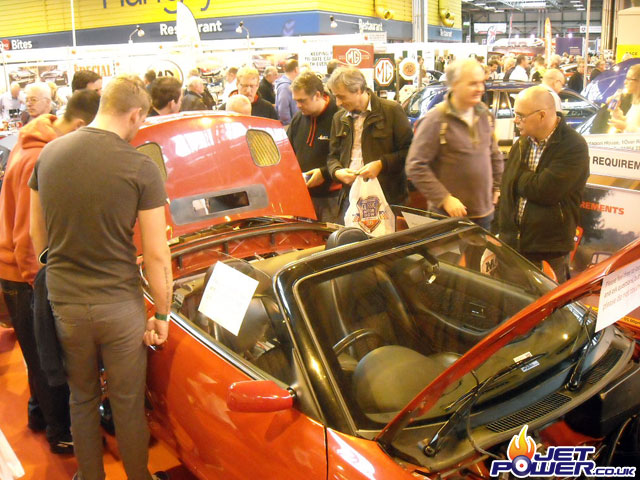 The legenary Rover BRM, Gas Turbine Powered Racing Car!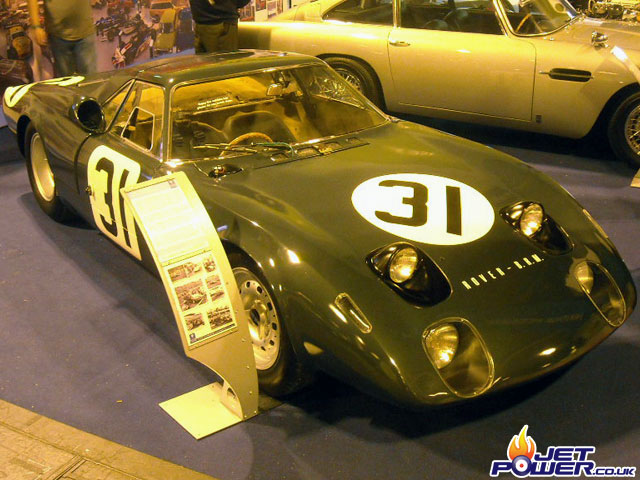 The photo was taken at the end of the show and we were both extremely tired, my excuse for looking doomed.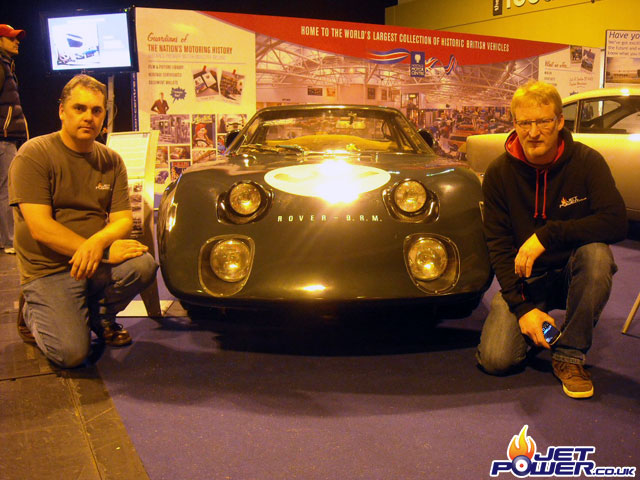 Another view of the Rover BRM.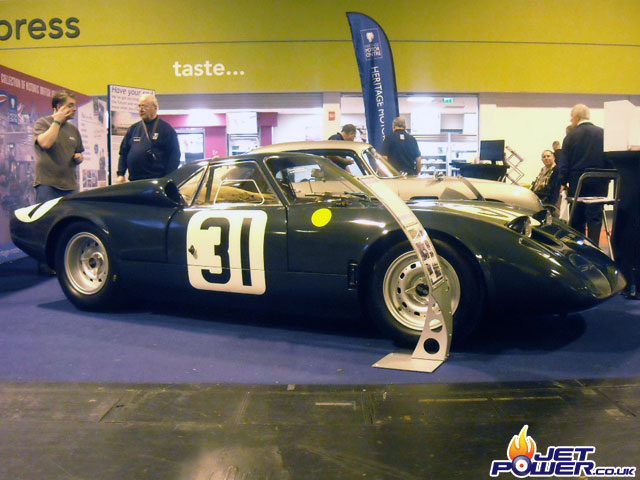 Video of the MGF leaving the MG Owners Club Stand at the NEC, Birmingham.
3rd November 2013
Stuff that's been happening recently.
The Field Marshall enjoying a couple of puddings!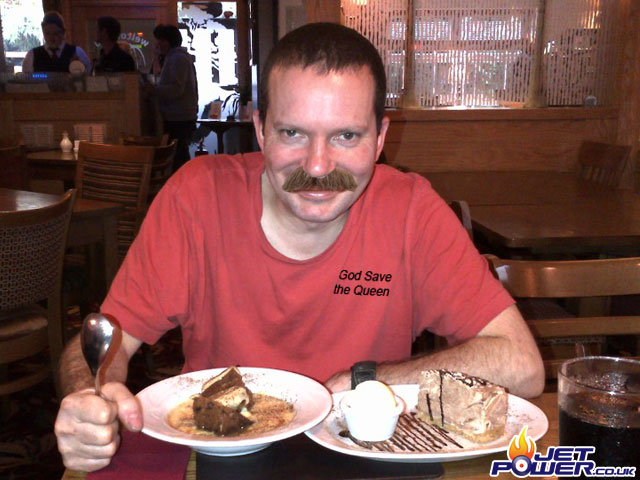 The MGF is going to be on the 'MG Owners Club' Stand at the 2013 Classic Car Show at the NEC in November.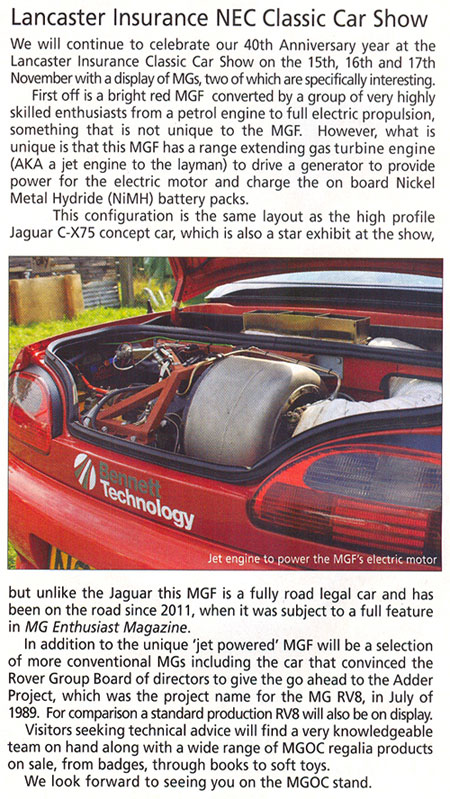 Fred looking startled in front of a Panavia Tornado.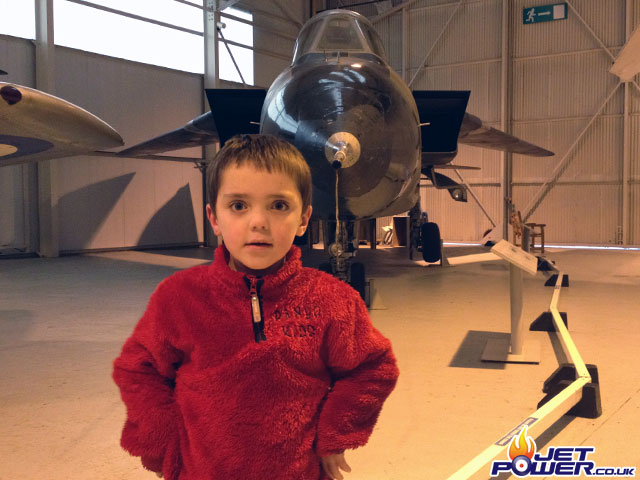 20th August 2013
Andrew Pleszko's Jet Mini in the making.
16th July 2013
Running Justin's RB211-22B
Justin's RB211-22B, beautiful weather, BBQ's and beer!
It's going to be a hard one to beat!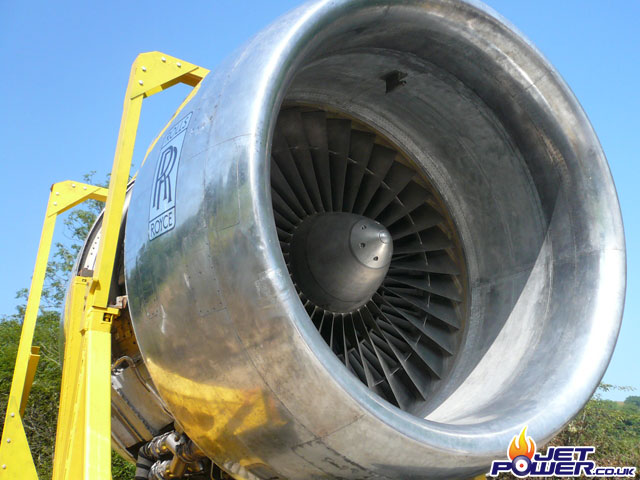 The RB211-22B requires a significant amount of air to get started, so typically Justin uses two Stad250 air producers coupled together, however one of them was problematic on the day so my Palouste was called in.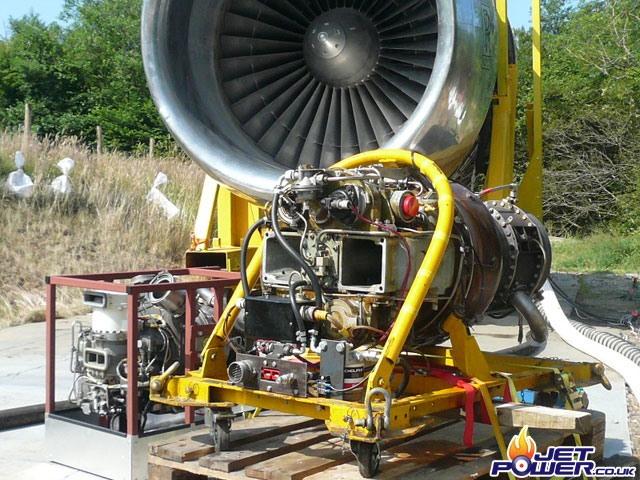 The Palouste started it's delivery of air first, a small amount of compressor surging was obvious when first energised and would turn the RB over at around 12%, the Stad would then take the RPM to about 26%.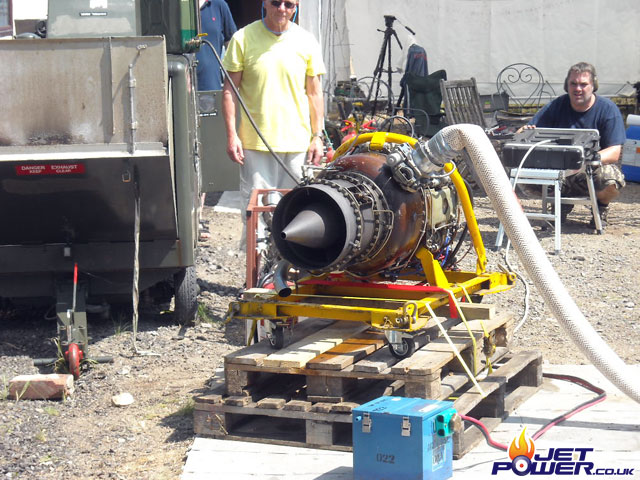 Checking for FOD.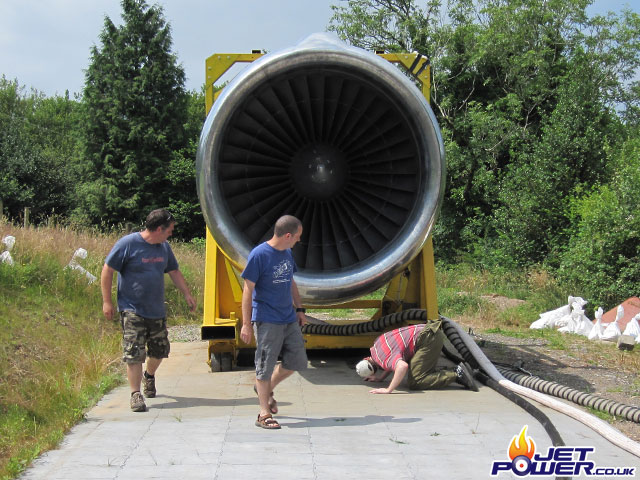 Best seat in the house!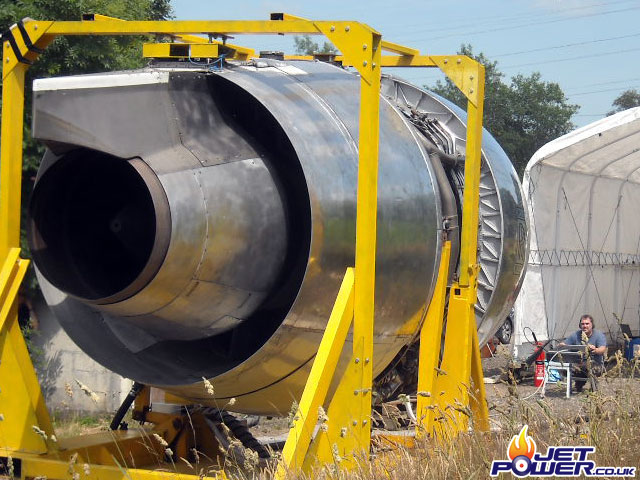 Palouste air line, then the black fuel hose and then the air hose from the Stad.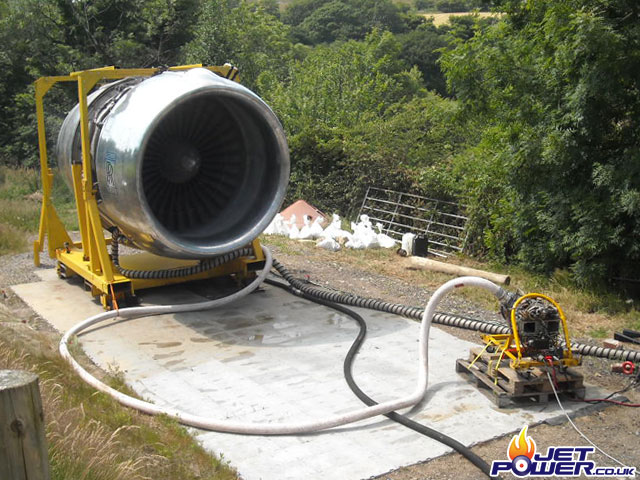 Ian feeling the efflux!
Paul… well I guess he's giving the spinner a cuddle.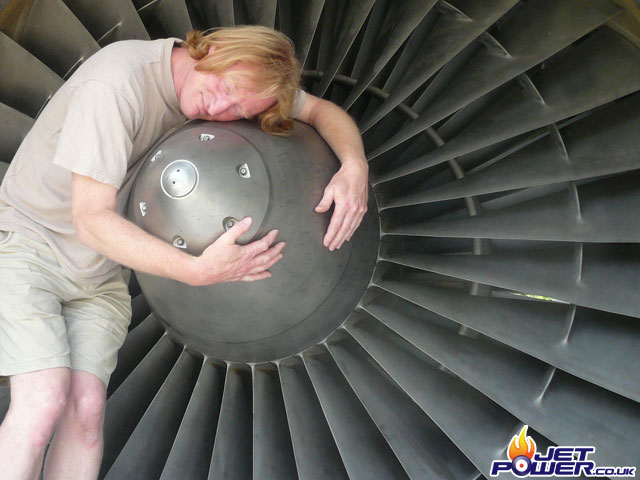 Ian… Oh Dear, he appears to be licking the spinner, strawberry flavour?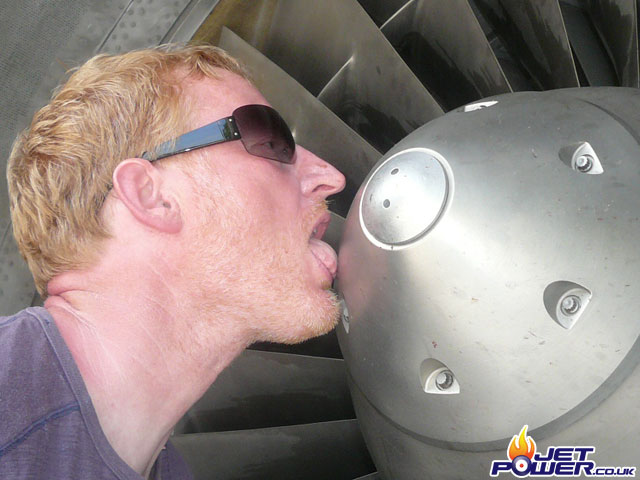 Just for a laugh we connected the WR27 up to the RB211, I think we just about managed 3% RPM.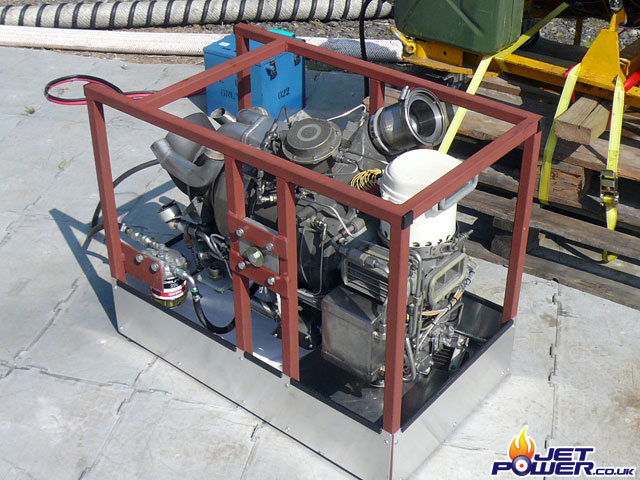 A recent purchase from Everett Aero, a Tornado APU.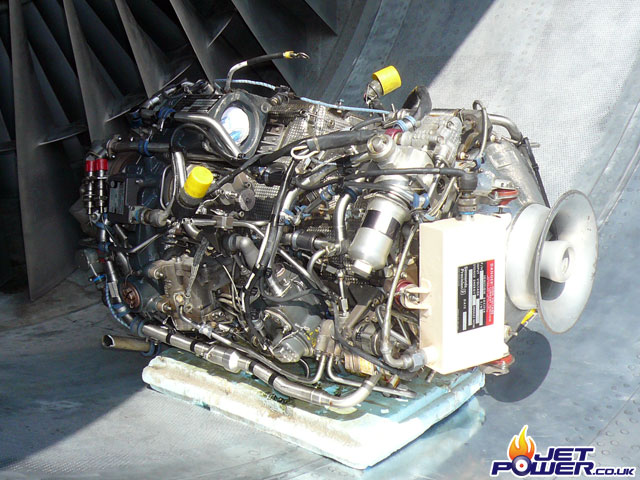 Front view of the compressor.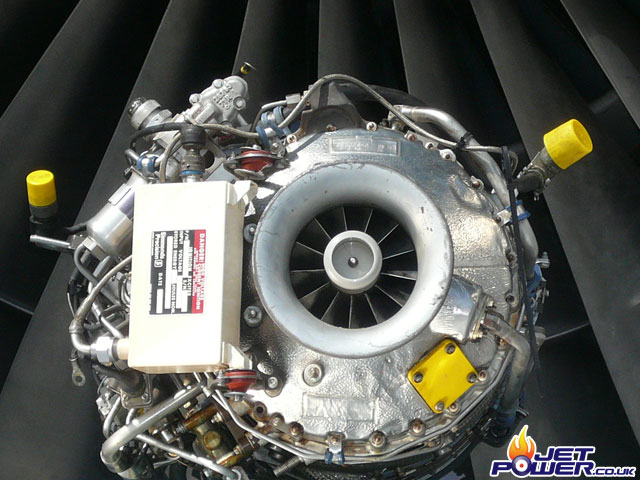 Aerial view of the launch area. Breakfast time, sausages cooked on a BBQ, which is just about visible.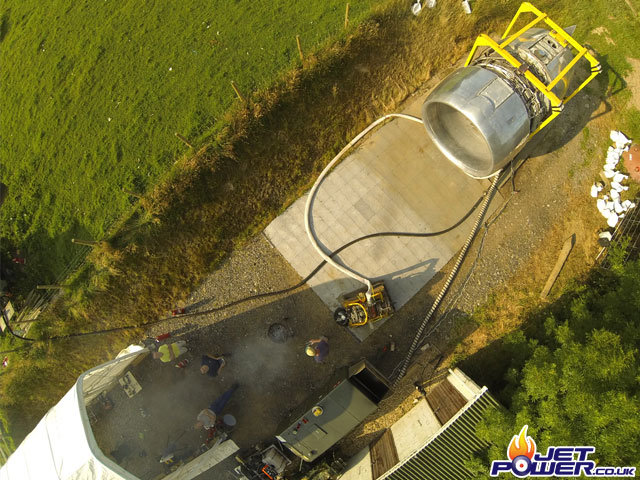 Hmmmmm.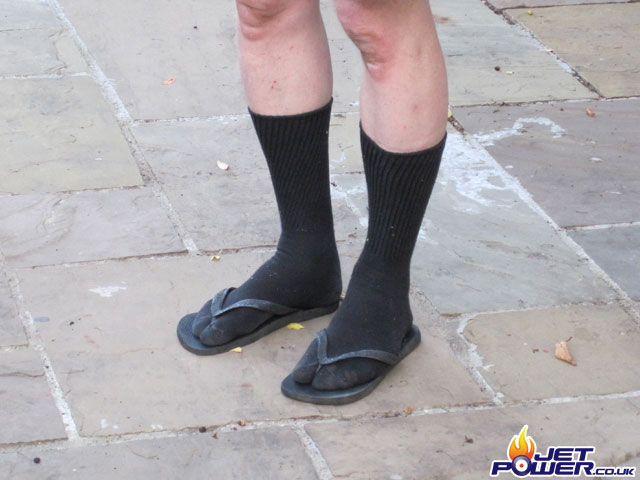 Ian, Roger, Justin, RB211, Adrian, Jon & Paul.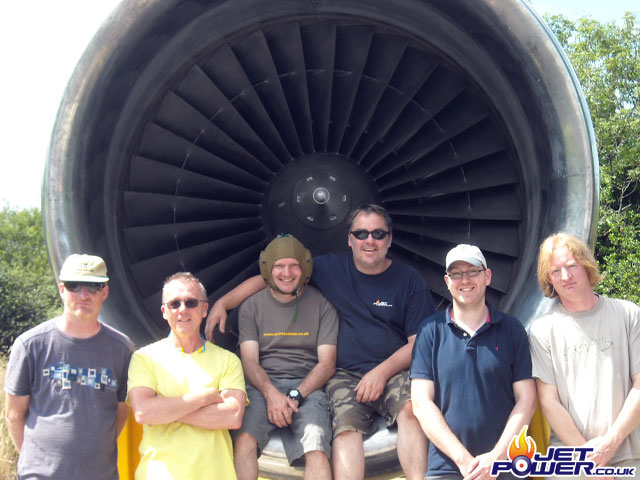 Justin's always eating.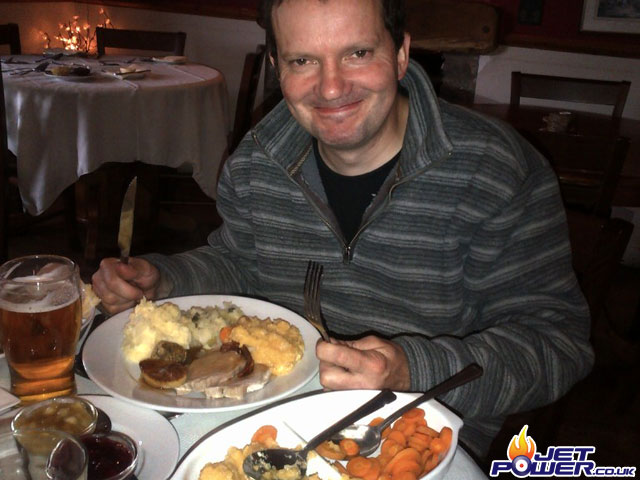 Paul's Garden Bumblebee Windmill verses the RB211 competition. Not surprisingly the RB211-22b wins!!
Using just the Palouste, 12% RPM on the RB211 was achieved. When coupled to one of the other Stad's this should cold crank the RB at 24-25% RPM, enough to start the beast.
Running Justin's RB211.
For a bit of fun we thought it would be interesting to see what speed the Williams WR27 would crank the RB211 over at. A disapointing 3% ish, which to be fair was expected.
9th June 2013
A flight in a Huey UH1 and a Palouste run.
Ian & Paul's ride in a Huey UH1. Footage was limited because the GoPro was accidentally turned off and I didn't know where it was landing. Check out one of our Huey T53's running Click Here
A Palouste 102 engine that I am getting running. It needs the HP fuel looking at, proper running videos to follow.
Not a bad backdrop.
3rd March 2013
A Radio Rally and trip to a secret Nuclear Bunker.
As in most cases our little outings start with a trip to the local greasy spoon. Pictured is Justin with a Desperate Dan. You would think he would know better as he is a Vascular Surgeon.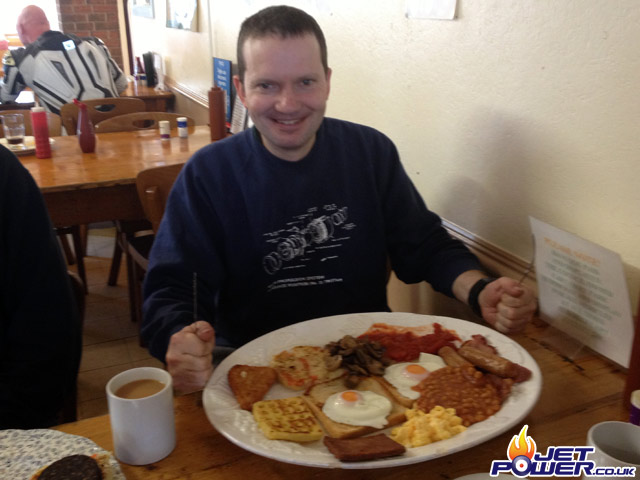 Nobody took any photos of the Radio Rally, but afterwards we did have a look around the Hack Green Nuclear (Secret) Bunker, very interesting but somewhat depressing. Lots of knobs.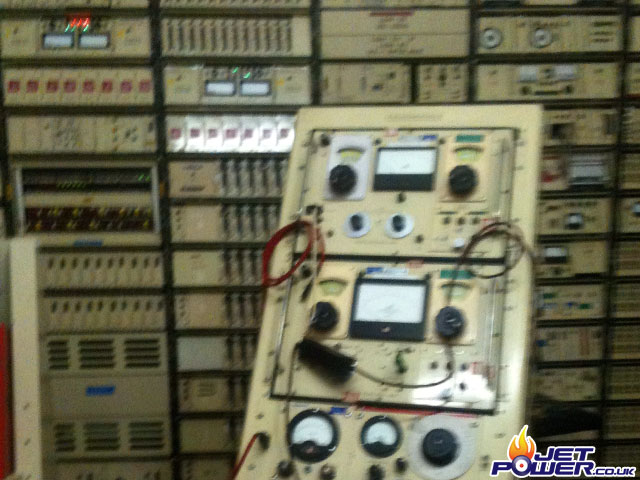 Pictured are some more knobs.
Obviously behind Ian, Paul, myself and Jon.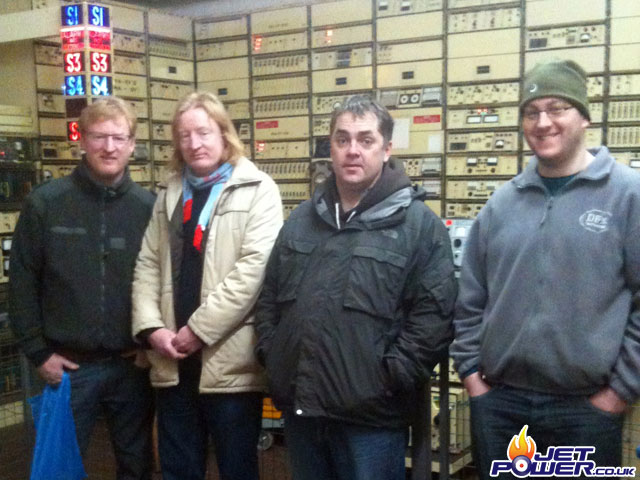 12th January 2013
GB Airspares Annual Trip.
Early Saturday morning outside the Travel Lodge in Acle, Norfolk. Smiling faces even though we had just been ripped off at the Little Thief. Pictured Matt, Jon, Justin, Ian, Aid and Paul.
I feel the best word that describes searching for parts here is rummage, I like the word rummage, quite agricultural somehow.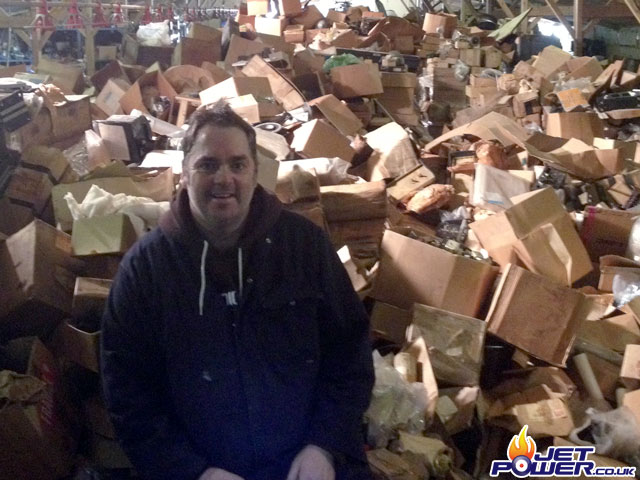 Jon looking quite chuffed about being here, where do you start?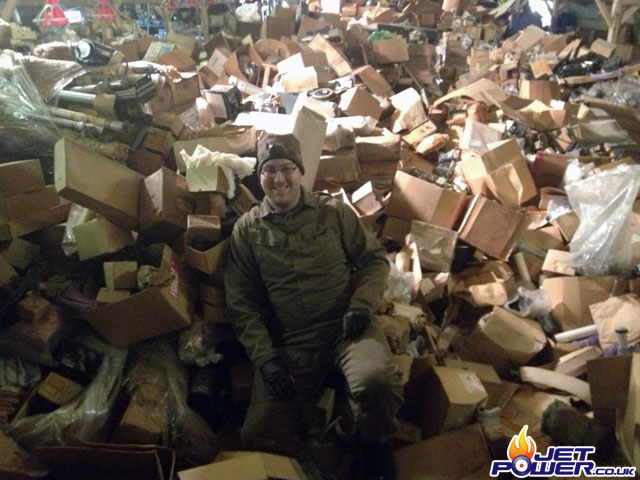 Matt taking a keen interest in one of Bruce's Vampire Jet's that he has for sale.