A low power APU rotating assembly test, the Olympus is being powered by a Williams WR-27 air producing turbine engine and is probably the first time an Olympus has been turned over since 2003. This is known as a dry crank, no fuel is being fed to the fuel injectors and the engine is not running by itself.
A dry crank full power APU engine test. The air producing APU being used is a Garrett GTCP85, possibly one of the air producing turbines approved for starting the engines on Concorde.
Another dry crank test.
Testing the high energy exciter and plugs, please excuse the crackling sound, I think the video camera was giving up on me.
My Lorry died, it had been sat around for so long it became a lump of rust unfortunately, so some time later once I had saved up enough I bought another. I wanted the lorry to look quite smart as to complement the Olympus so I took it to my pals at Euro Horseboxes to get a make over – Side skirt frames attached.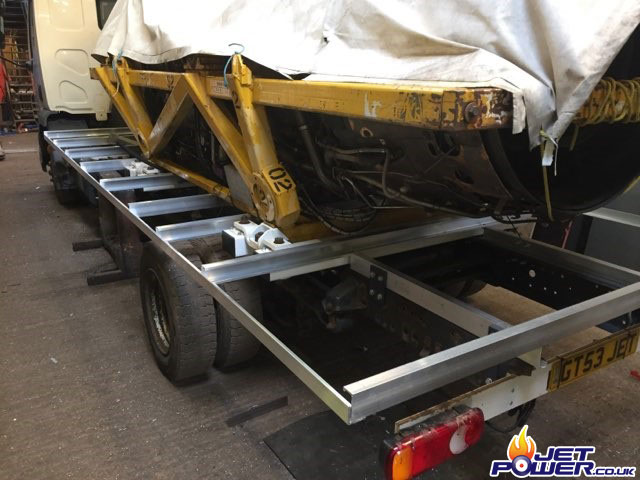 Your starting to get the idea now, the centre of the floor will remain open for access to the underside of the engine.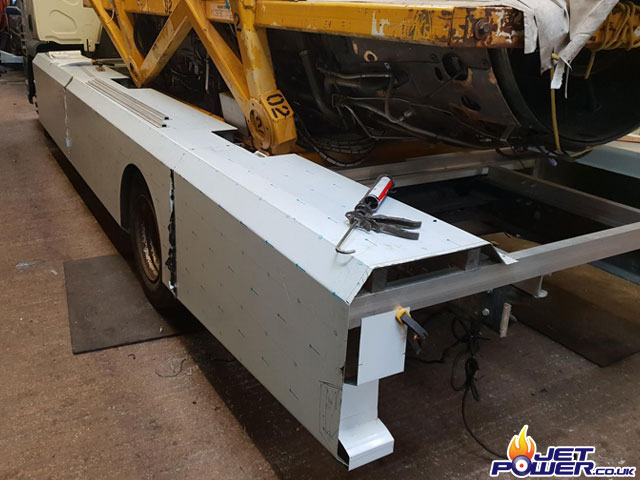 And the engines frame also needed some maintenance as it was becoming rusty, so a make over was also in order which meant removing the 593 from on top of it. Quite a nervous moment I have to say.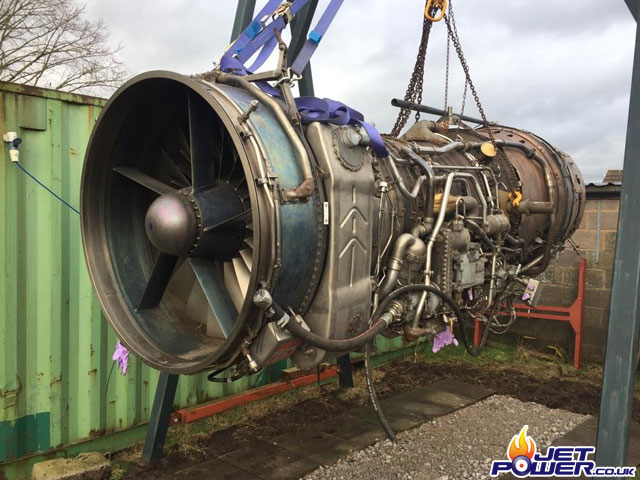 Rustry parts removed and frame strengthened.